Alongside Battle Royale, no other popular genre represents modern gaming tastes more than MOBA (Multiplayer Online Battle Arena). This hybrid version of tactical gameplay typically blends real-time strategy with action role-playing. MOBAs are far from the most accessible gaming genres, but they do give patient gamers layers of depth and complexity in their gameplay. This has helped games like League of Legends and DOTA 2 become synonymous with modern PC gaming and esports.
Despite using touchscreen interfaces instead of mouse and keyboard, MOBAs are becoming more and more popular on mobile devices. Beyond the solo stuff, most of them are fun in co-op or competitive multiplayer. Here are the 10 best MOBA games available for Android phones and tablets right now.
League of Legends: Wild Rift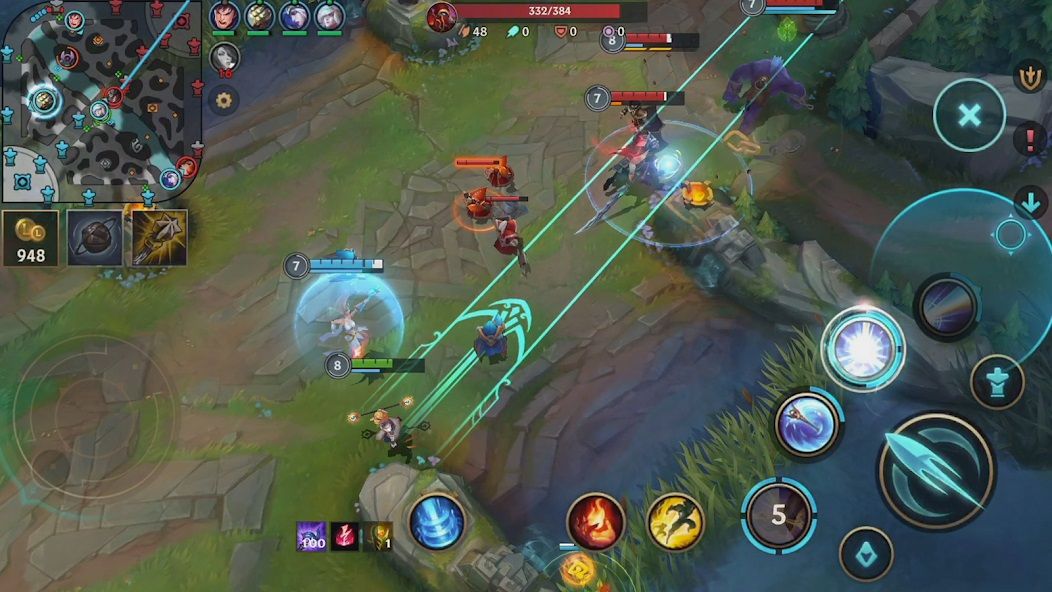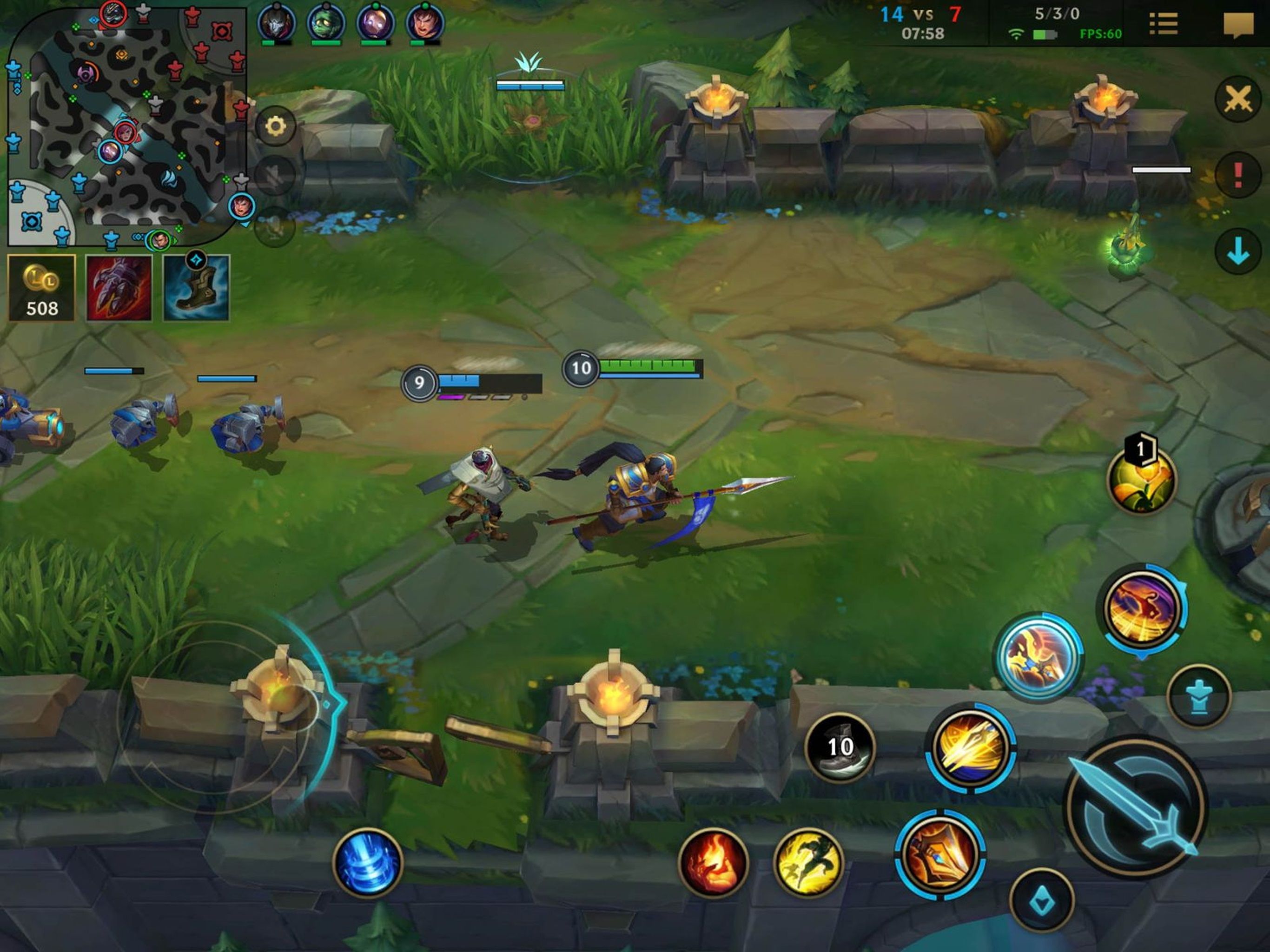 Many mobile MOBA games have taken a lot of their inspiration from League of Legends for over a decade. By the time Riot Games released League of Legends: Wild Rift on mobile, it felt like a completely different game rather than a simple port.
Designed to be played on touch screens and to be played at a faster pace than its PC siblings, Wild Rift features about the same amount of playable champions along with compelling visuals. The simplification of some mechanics by the input design makes this more approachable. For Android users interested in the MOBA genre, Wild Rift is a great place to start.
marvel super war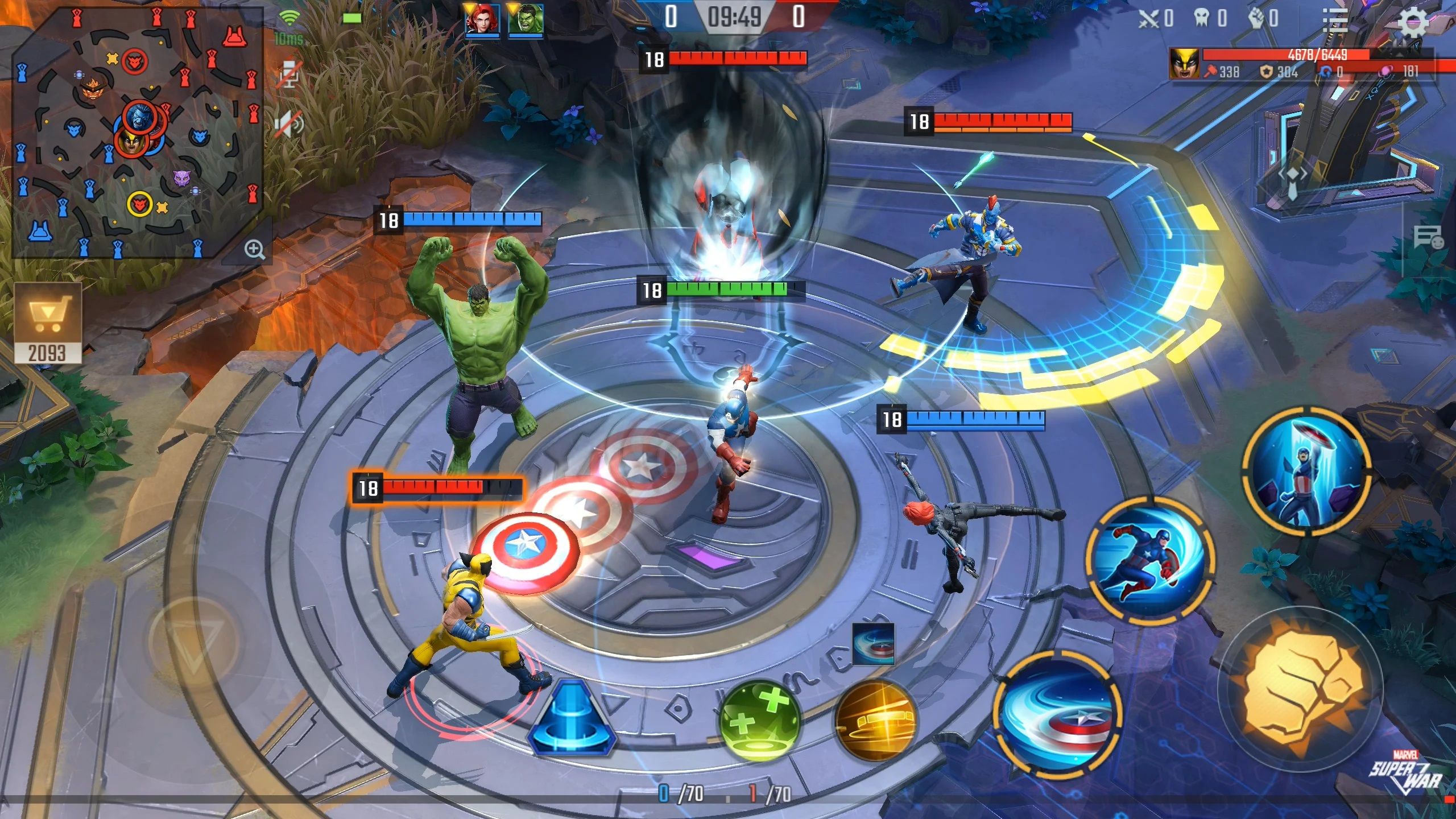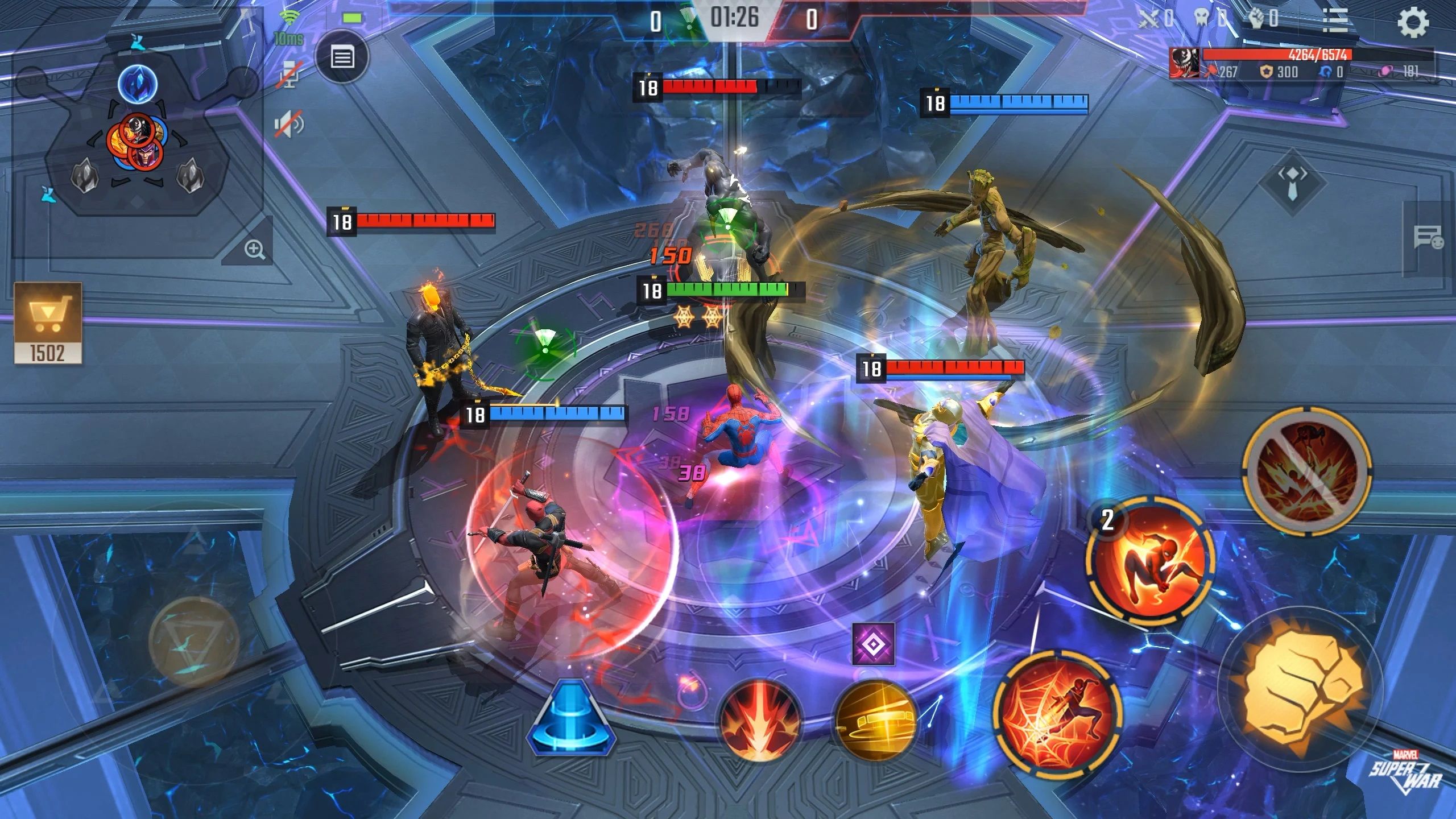 Marvel Super War doesn't necessarily bring anything new to the MOBA genre, but it's a fun comic-inspired game. Besides the standard fairs such as Ranked Mode and his PvE, there are other match types such as Battle for Vibranium in addition to Free-for-All.
Featuring 5v5 matches set on a map based in Wakanda, you can choose from nearly 50 selectable superheroes and villains from the Marvel Universe. Of course, they all represent different MOBA character types, from tanks to supports. These selected characters can also augment their power cores based on Infinity Stones.
pokemon unite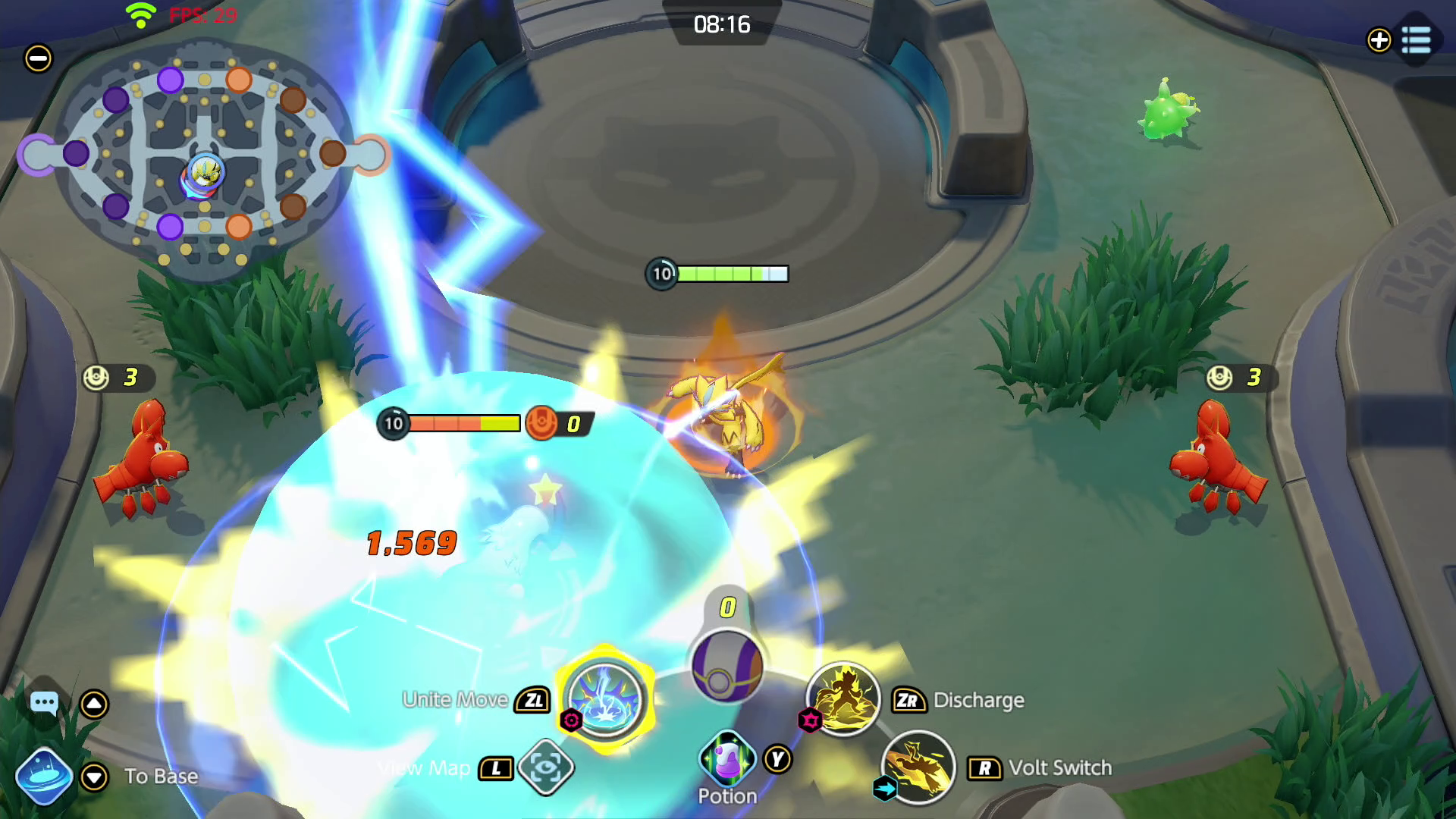 Nintendo has been creating mobile versions of its popular franchises for the past decade. From Mario Kart to Fire Emblem Heroes, the Japanese giant has stayed true to its own gameplay standards while maintaining accessibility. A success in the field, Pokemon Unite takes things into MOBA territory. On Eos Island, his 5v5 match takes place where the trainer battles his 36 Pokémon. During battle, the player defeats the opposing team's Pokémon to earn points and evolve their own Pokémon to become more powerful.
Arena of Valor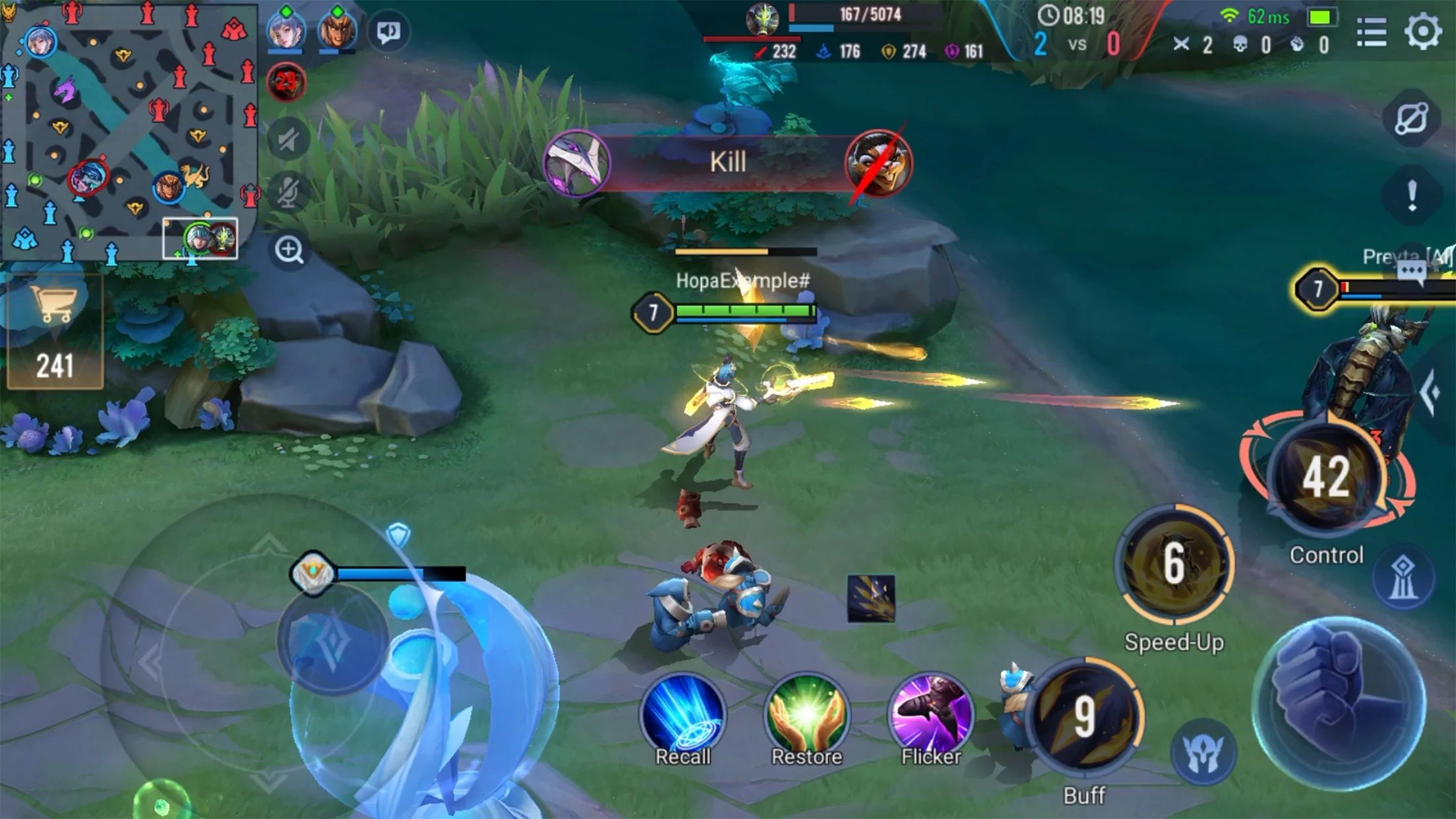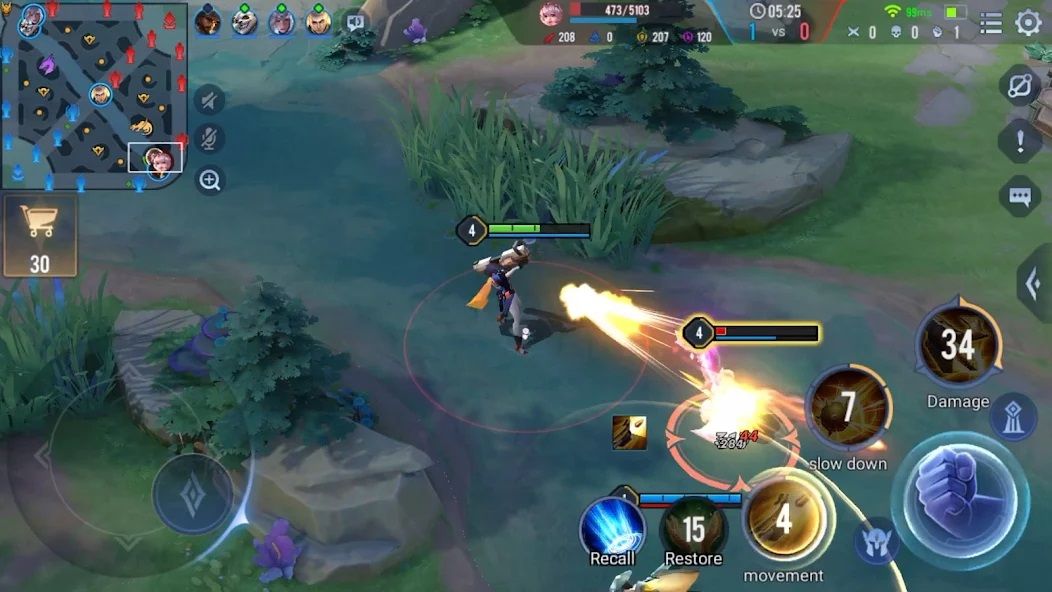 Arena of Valor, the international version of Tencent's Honor of Kings, has evolved into one of the premier esports games for mobile. With over 100 heroes and multiple modes ranging from traditional ranked matches to deathmatches, Arena of Valor feels like one of the most feature-rich MOBAs available on mobile.
There are also cool in-game collaborations with other franchises such as DC Universe, Bleach and even One Punch Man. It features some social aspects through links.
Onmyoji Arena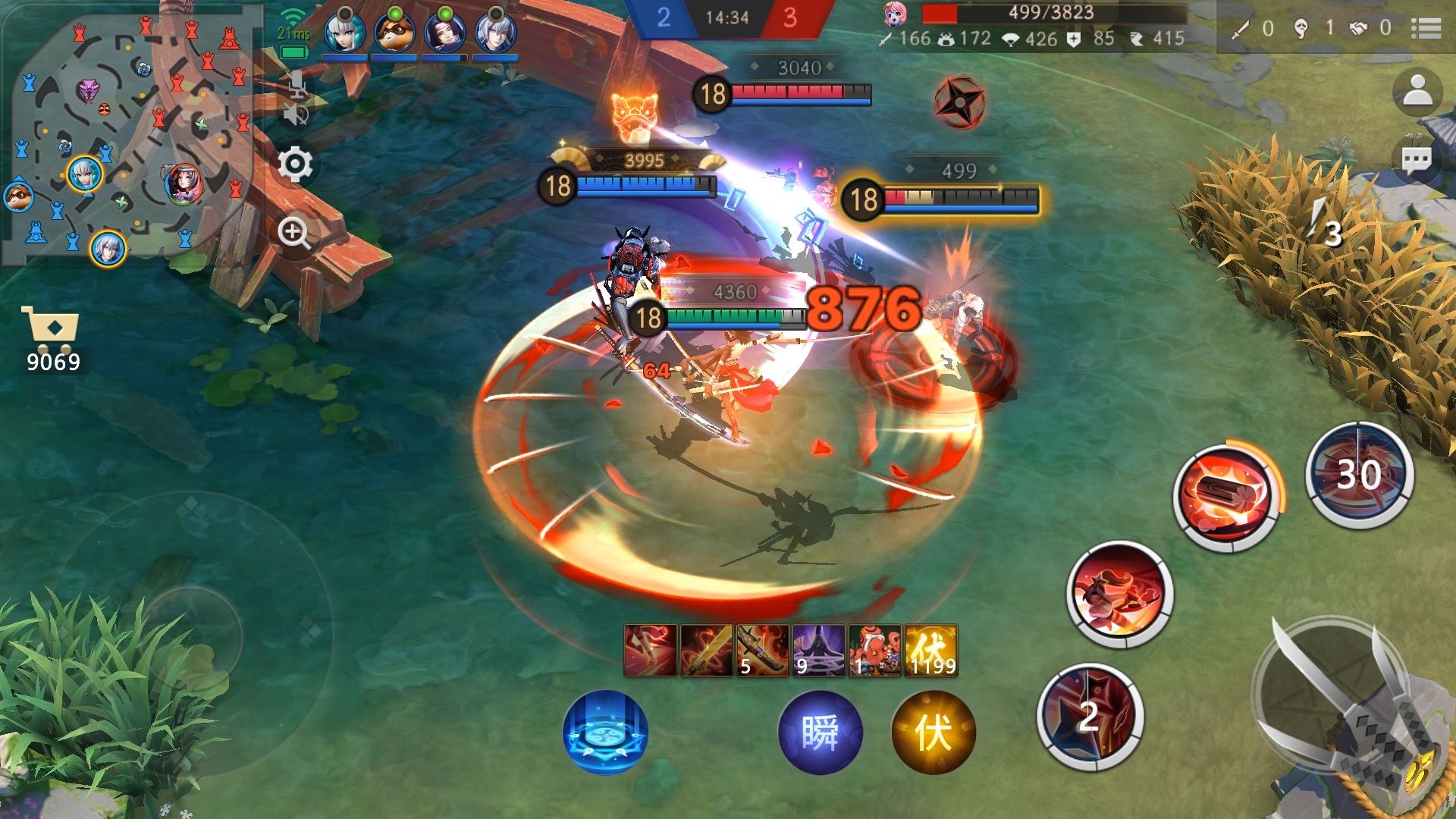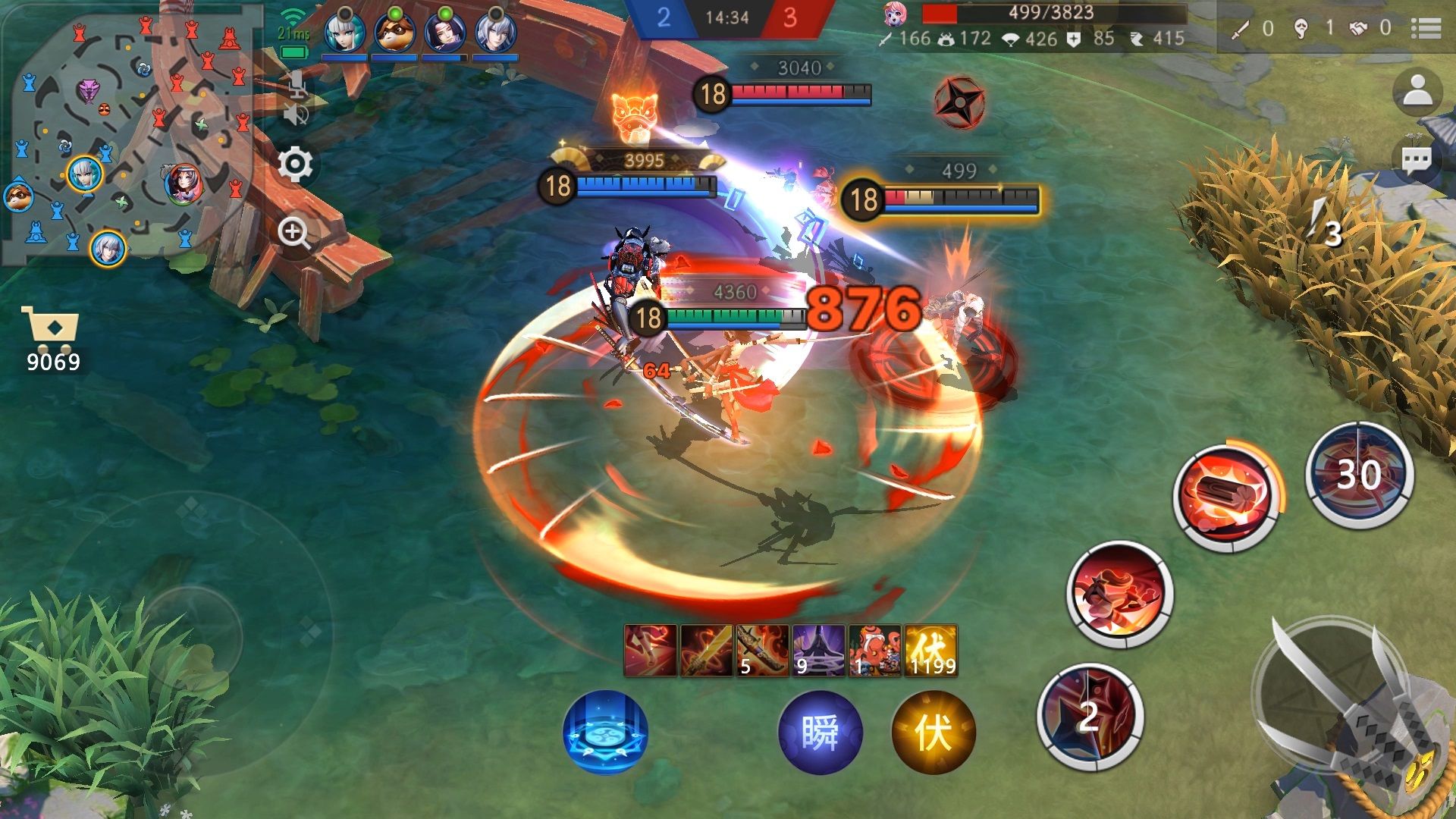 Onmyoji Arena is a MOBA spin-off of NetEase's Onmyoji games, featuring a fairly standard take on the genre, with some differences such as side quests and battle passes. There are also some interesting modes such as chaotic 3-v-3-v-3 mode, battle royale mode, and Mahjong Chess.
Standing out in the crowded mobile MOBA field, this game has an amazing audio/visual presentation that will likely give your mobile device a performance boost. The Japanese art style alone puts Onmyji Arena in a league of its own.
Evolved Hero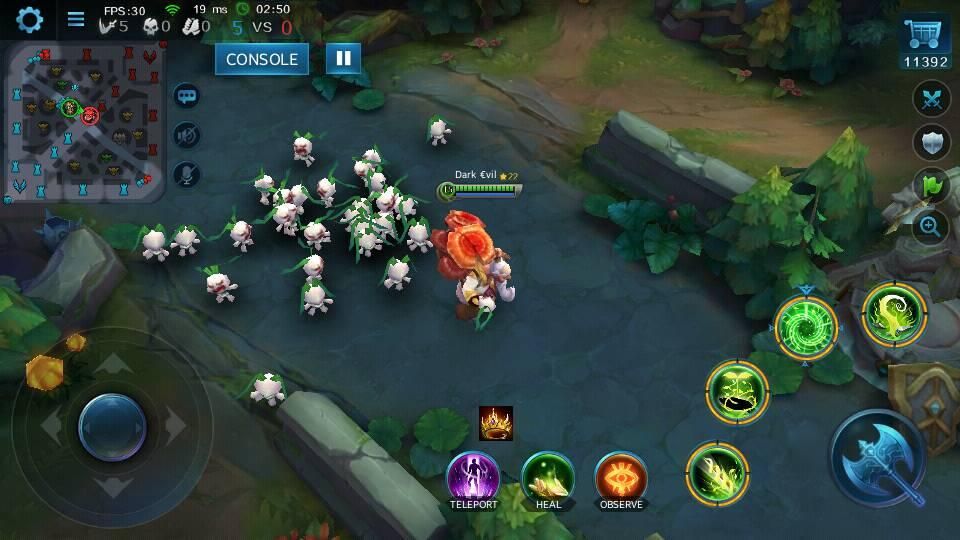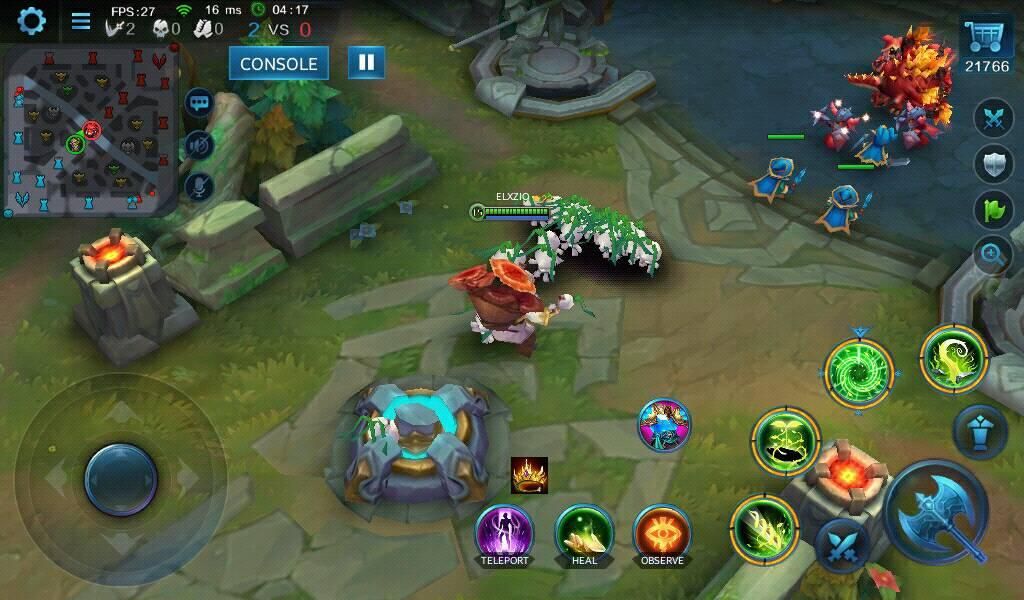 Over 10 million players make Heroes Evolved one of the most popular MOBAs for Android. Featuring over 100 of his heroes divided into different roles such as tanks, assassins, supports, and warriors, the game offers his 5 vs 5 along with other modes.
This includes 3-v-3, 1-v-1 and even automatic chess. Beyond an efficient tutorial that gets players accustomed to the gameplay, Heroes Evolved does a great job of putting inexperienced players alongside other inexperienced players. In addition to multi-language support, a social system with clan support is also available.
brawl star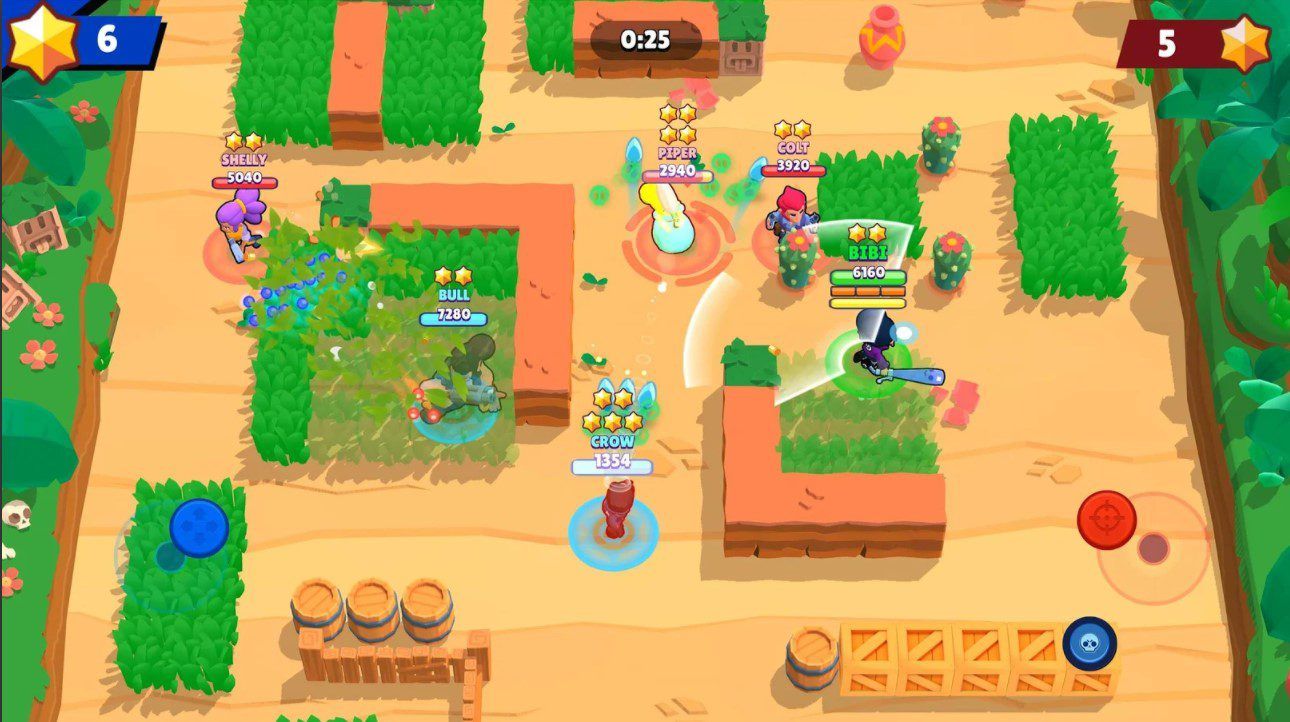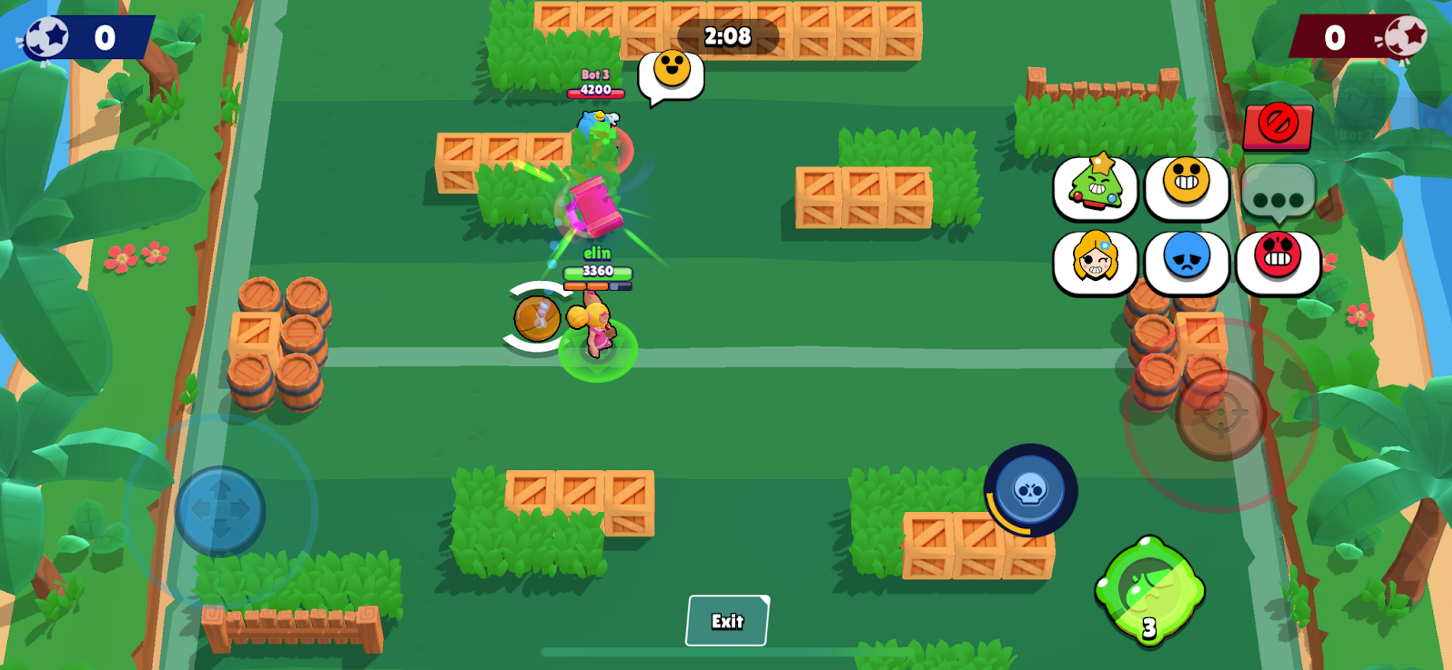 Supercell, creators of Clash of Clans, made Brawl Stars a game for those looking to get into the MOBA genre. Brawl Stars has several modes of play and dozens of customizable and upgradeable heroes.
The most traditional MOBA mode is Heist, a 3v3 mode where each team tries to break each other's safes. Besides the unique art style that sets Brawl Stars apart from other games on this list, it also works well when taken from other genres like Battle Royale.
mobile legend bang bang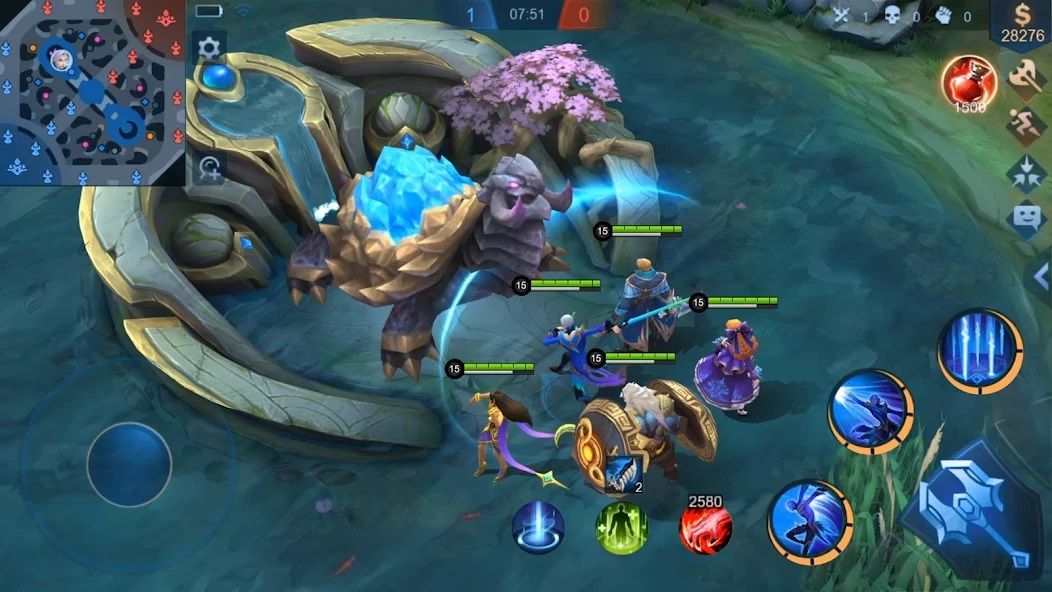 The most popular and oldest mobile MOBA on our list, Mobile Legends Bang Bang has grown a huge community over the years. With over 100 heroes, Moonton's games are easy to get into the action with an average matchmaking wait time of 10 seconds.
Players who are disconnected during combat can rejoin thanks to clever artificial intelligence integration. Simply put, Mobile Legends Bang Bang could be the most sophisticated MOBA available for Android.
vanity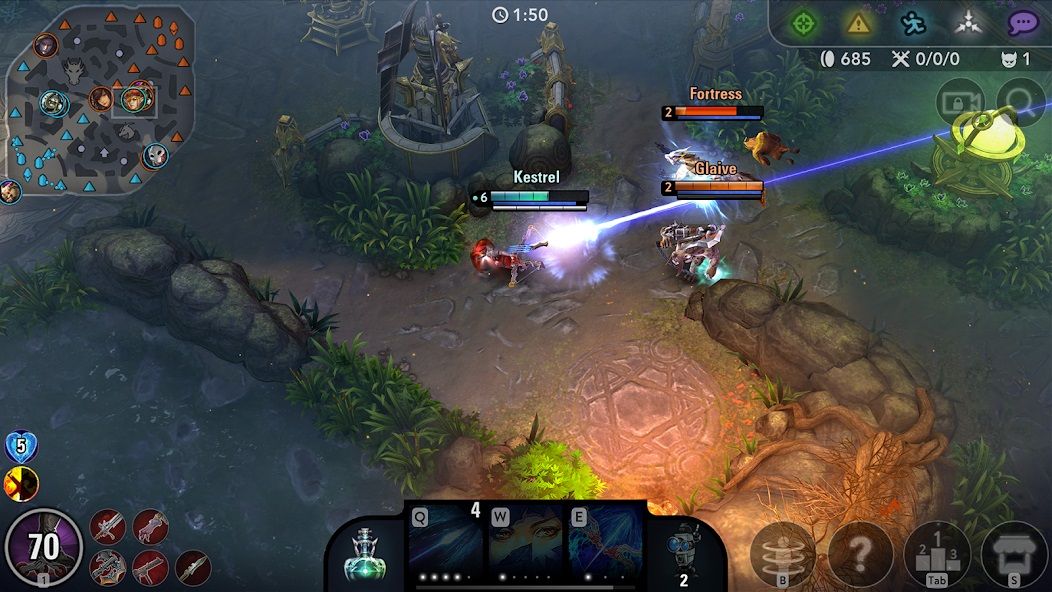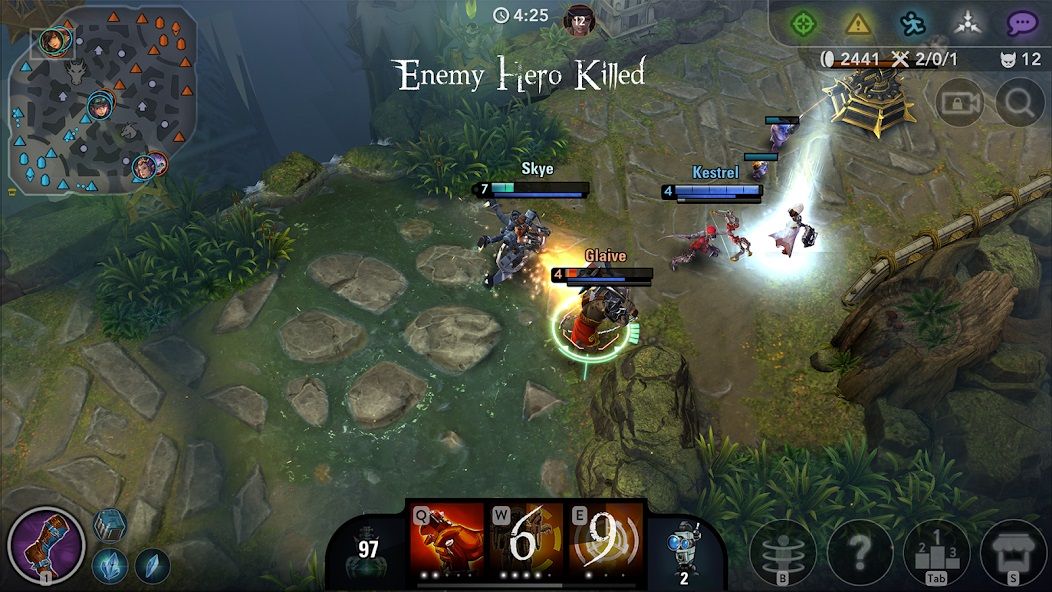 Vainglory is a technological marvel for a wide variety of Android devices. Users with high-end phones can enjoy near-console-quality visuals along with support for 120 frames per second. Behind the presentation is his MOBA, feature-rich catering to casual and competitive players, with dozens of heroes who develop different role styles.
Vainglory is also one of the few mobile MOBA games to feature cross-play for multiplayer gaming across PC and Mac.
battle bay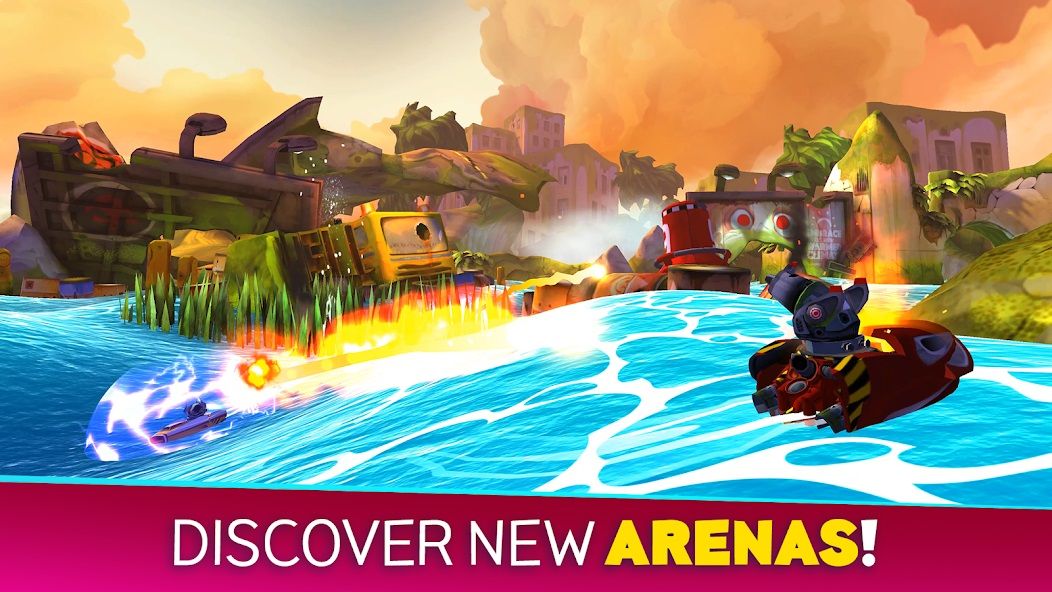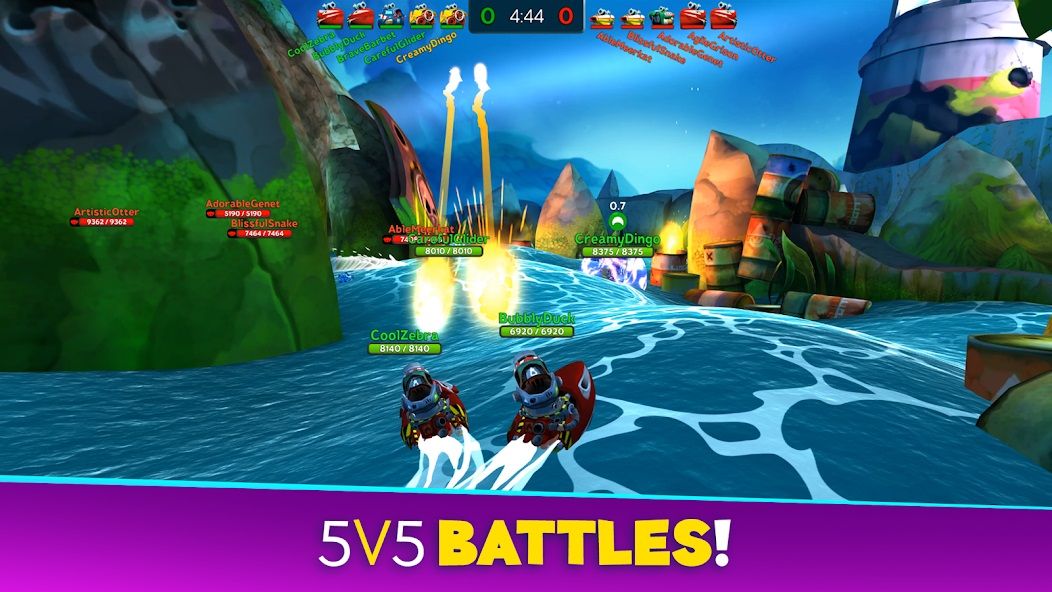 The most unique mobile MOBA on the list, Battle Bay forgoes land-based combat for boat-based naval combat. Developed by Angry Birds developer Rovio Entertainment, the game lets players choose from a variety of ships, from his tank-like Defender to support-inspired Fixers, all of which can be upgraded or customized. There are multiple ways to play Battle Bay, including his traditional 5v5 and 1v1 modes outside of custom battles.
Play MOBAs on mobile
All MOBAs on this list are free to play. However, those who want to dig deeper in-game will be faced with microtransactions such as extra heroes and aesthetic customization options. No payment required to get play.