Warcraft Arclight Rumble is Blizzard's upcoming mobile action strategy game. Set in the Warcraft universe where a mini army revives to fight in the playfield, it feels similar to how the classic strategy game Clash Royale is played, but for single-player tower defense gameplay. The emphasis is on. Watching the game release this year, Techvair is already in beta, so we can provide early access tips on how to get started with the All-Star Warcraft Minis collection. Get ready for the battle!
Introduction: Game Mode and Main Purpose
By playing the first stage of the tutorial, you will learn the main mechanics of the game. Learn how to place minis, mine gold, cast spells, use switch buttons during levels, and where to get more units to join the army. The level is won by defeating the enemy leader, but the level is lost when the base tower's health becomes zero. Features are gated behind the skull, so you'll need to collect levels and collect and move forward to unlock more features.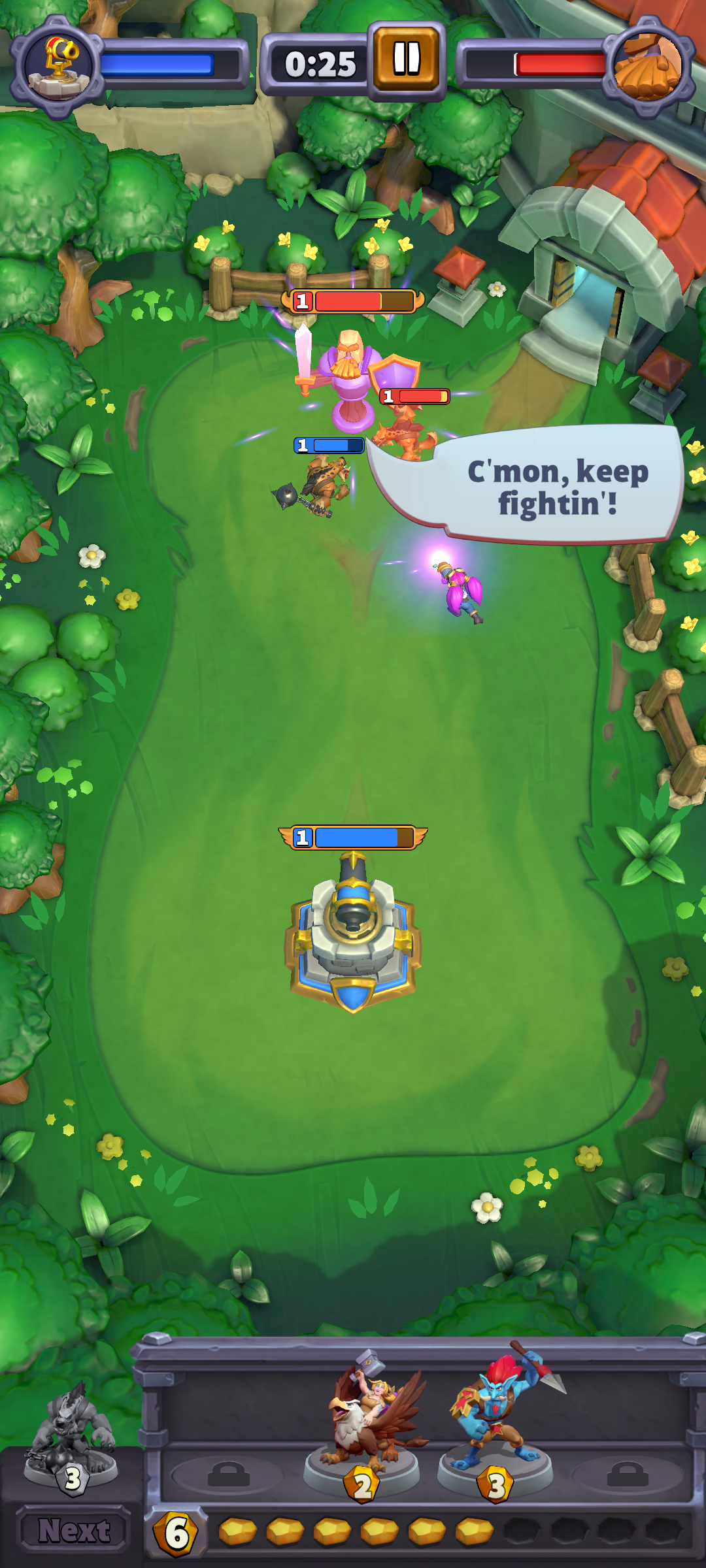 Clearing levels and defeating bosses at the end of these stages will give you access to more of the game's map. You can challenge the level only if you meet the skull requirements and you need to go straight through the game.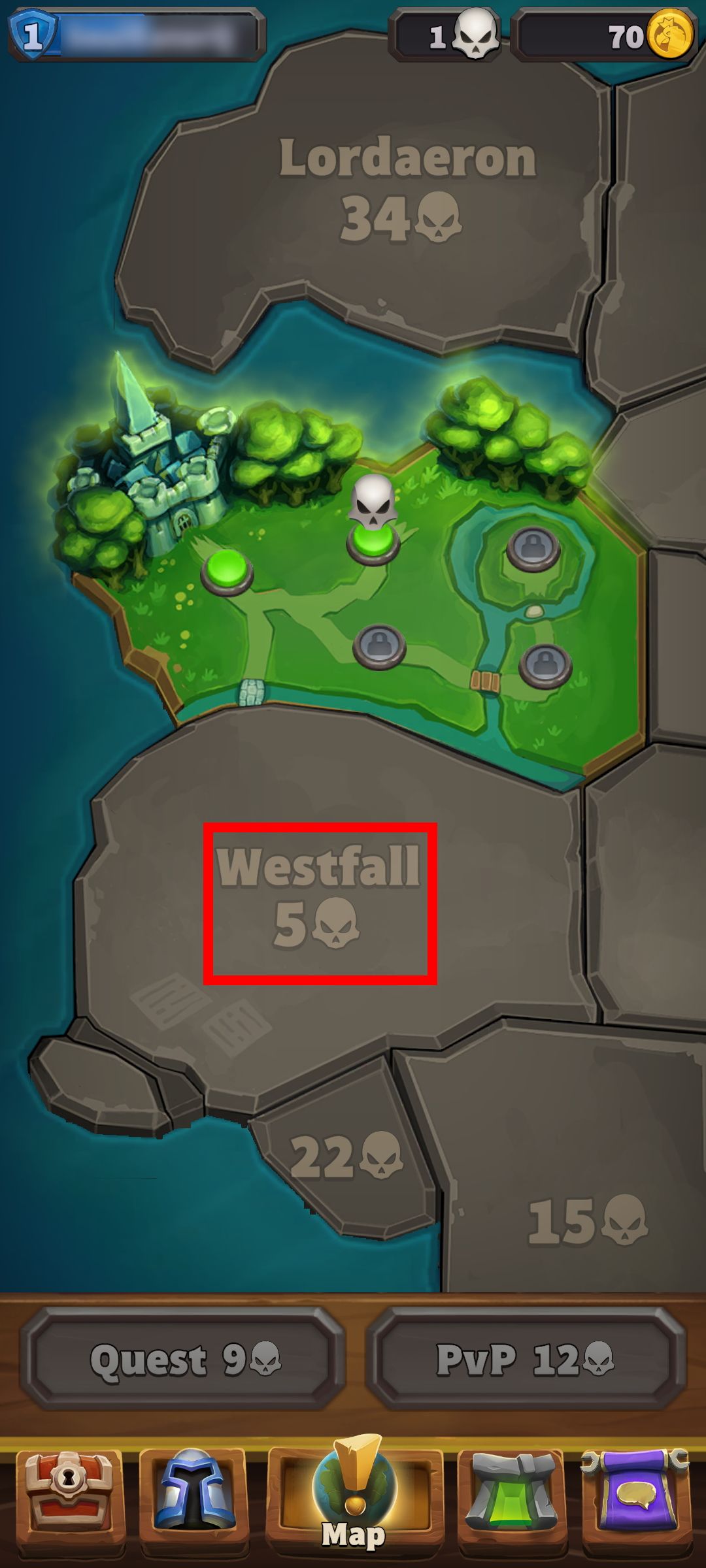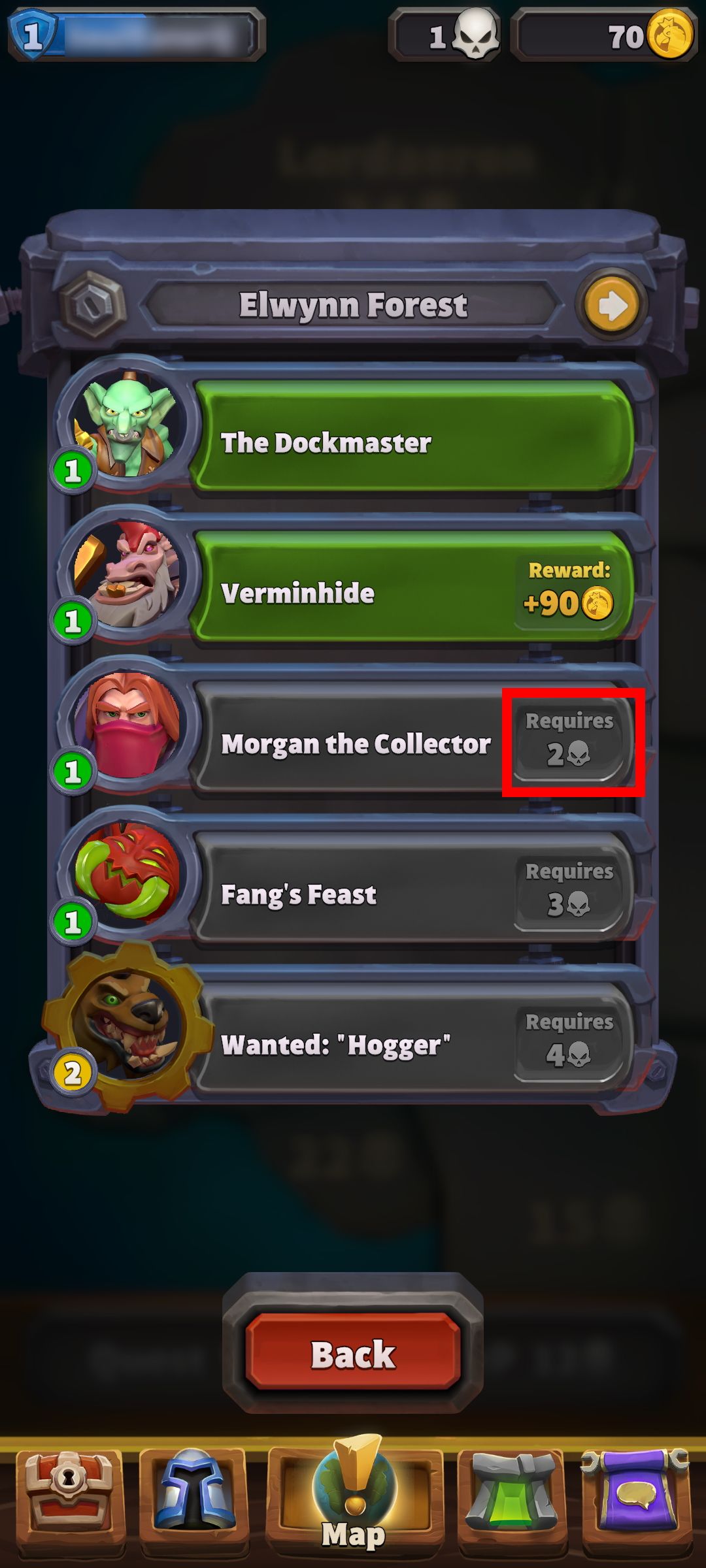 Game mode and main purpose
The mini store (unlocked by default) is where you access your GRID and premium shops. GRID is a gacha system for acquiring additional troops (mini). As you buy more troops, the rotation of the shop will change, revealing new minis to unlock. You can buy coins with real money at the premium shop.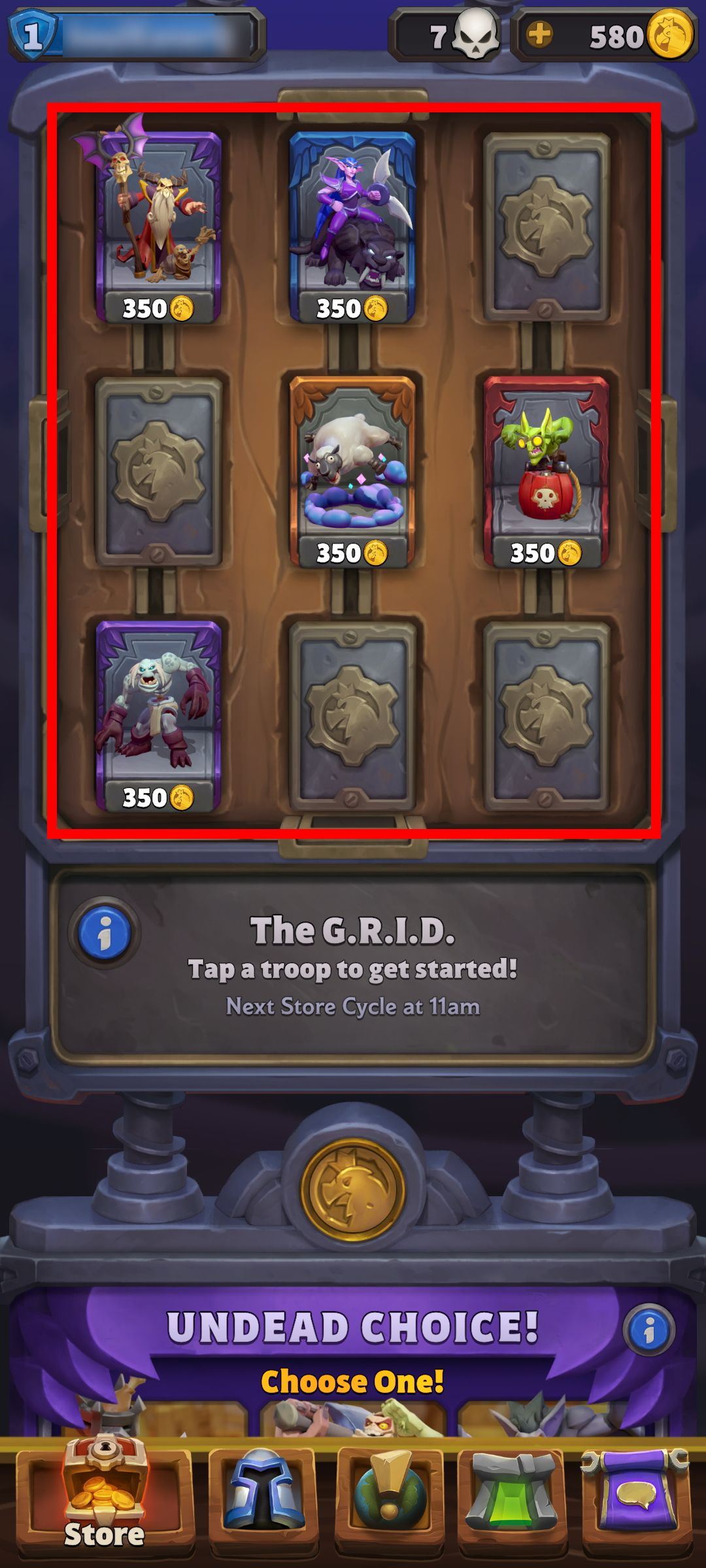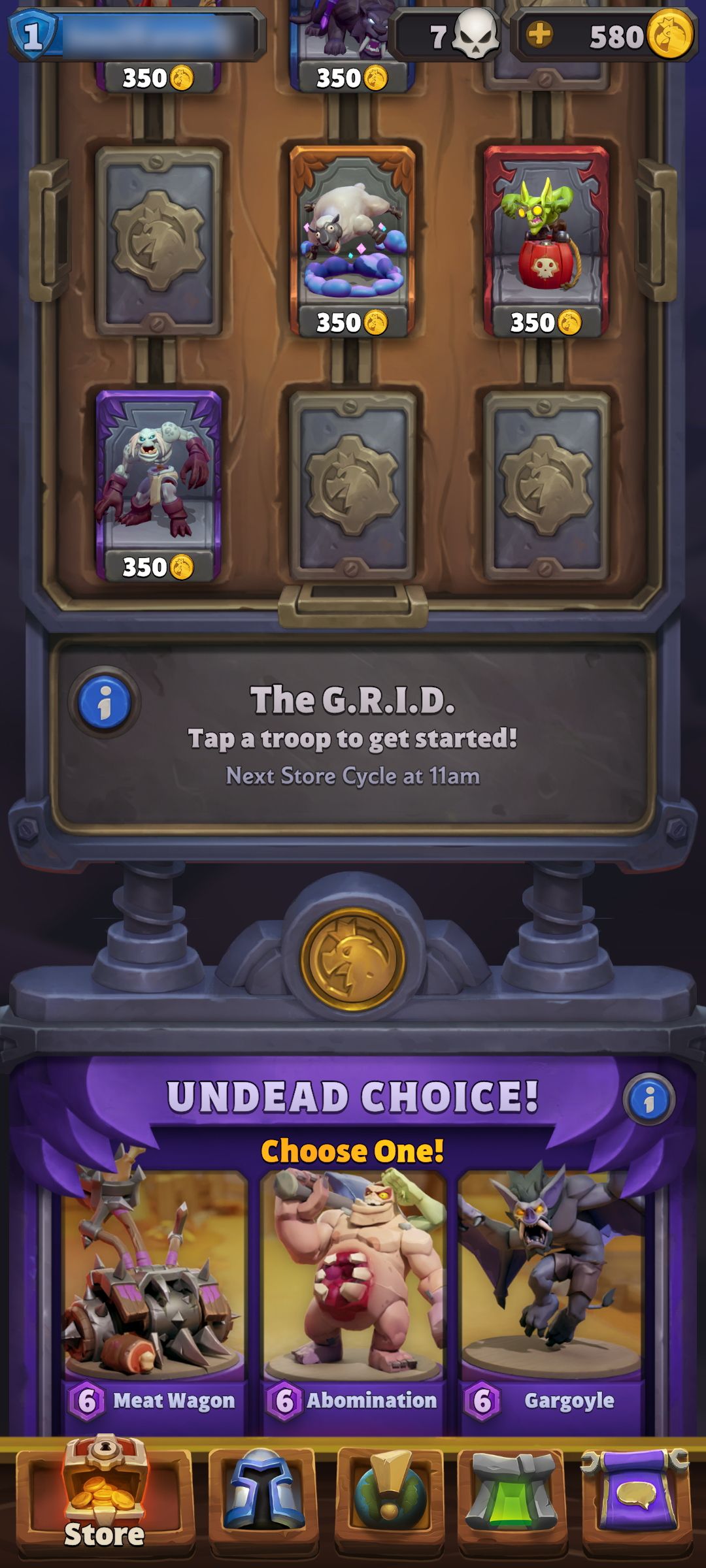 The Army menu is where you can view the collected minis. Your army level (calculated average between your army and leader) is displayed in the upper left below your BattleTag. Your army level serves as a reference point when compared to your army or other troops such as PvP. You can tap the info to see the skills and characteristics of your troops and leaders, or choose to swap units.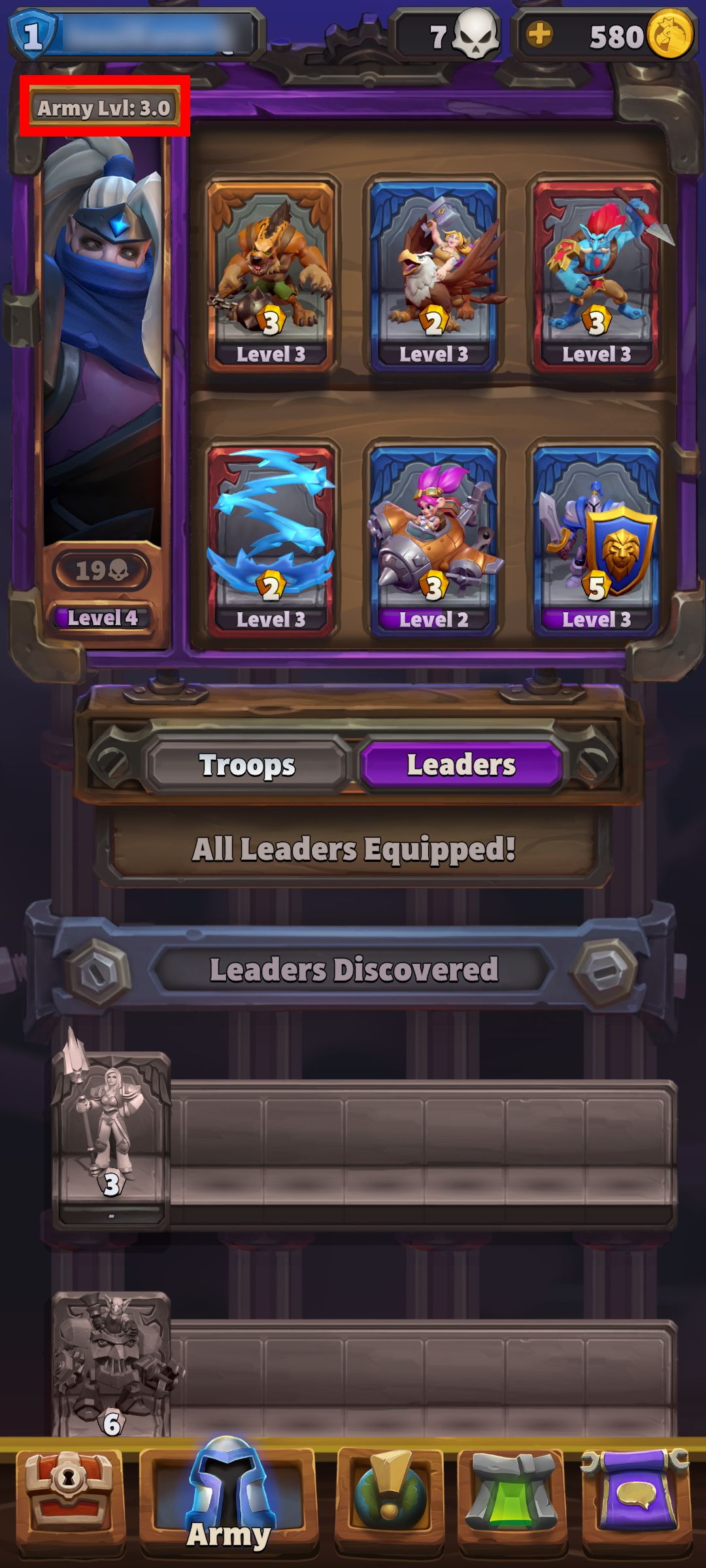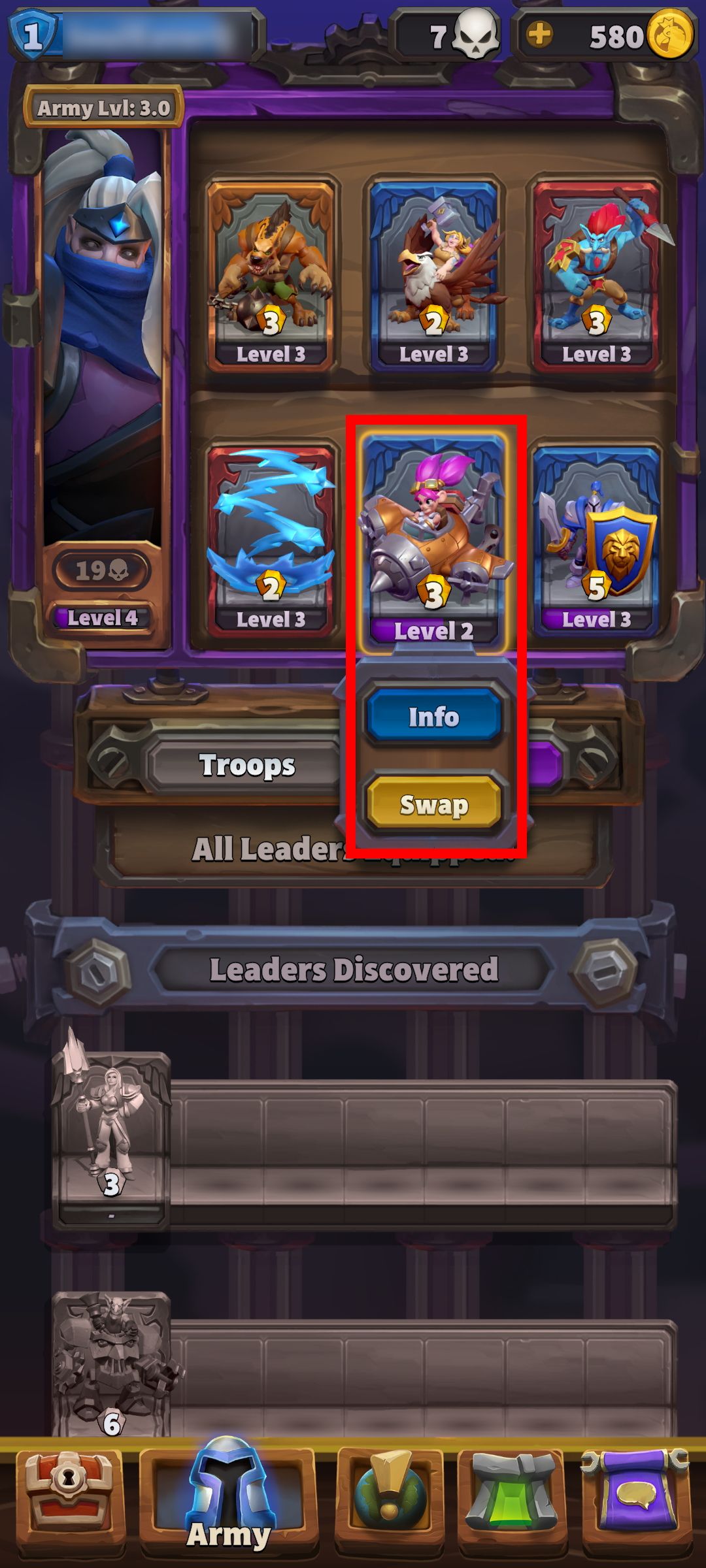 The game map is where you complete levels and earn skulls. Once you reach the required skull level, you will have access to quests (9 skulls) and PvP (12 skulls).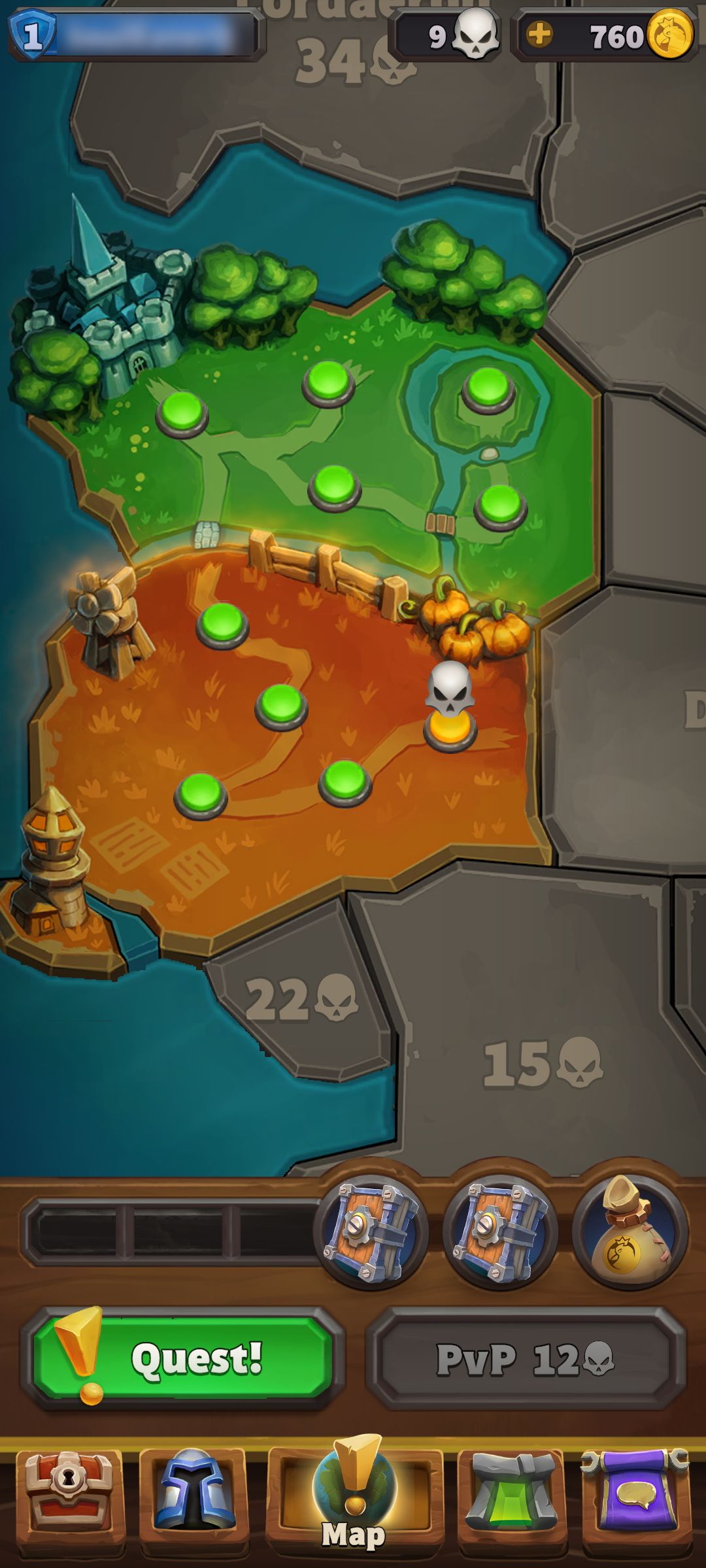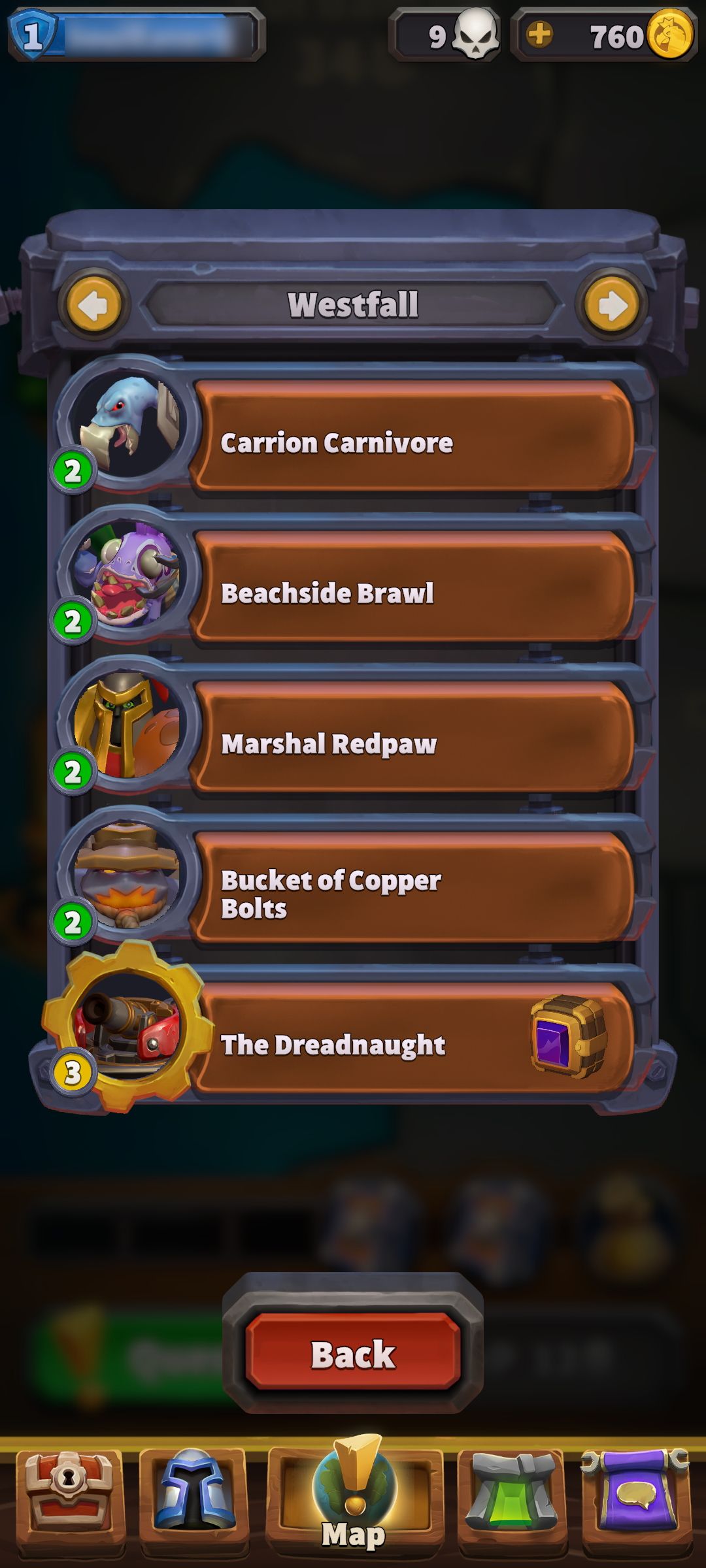 The event is a section offering dungeons (22 skulls) and raids (unknown). Dungeon (22 Skulls) is a 3-map gauntlet mode where you can earn Valor (upgradable to the army) after completing the dungeon.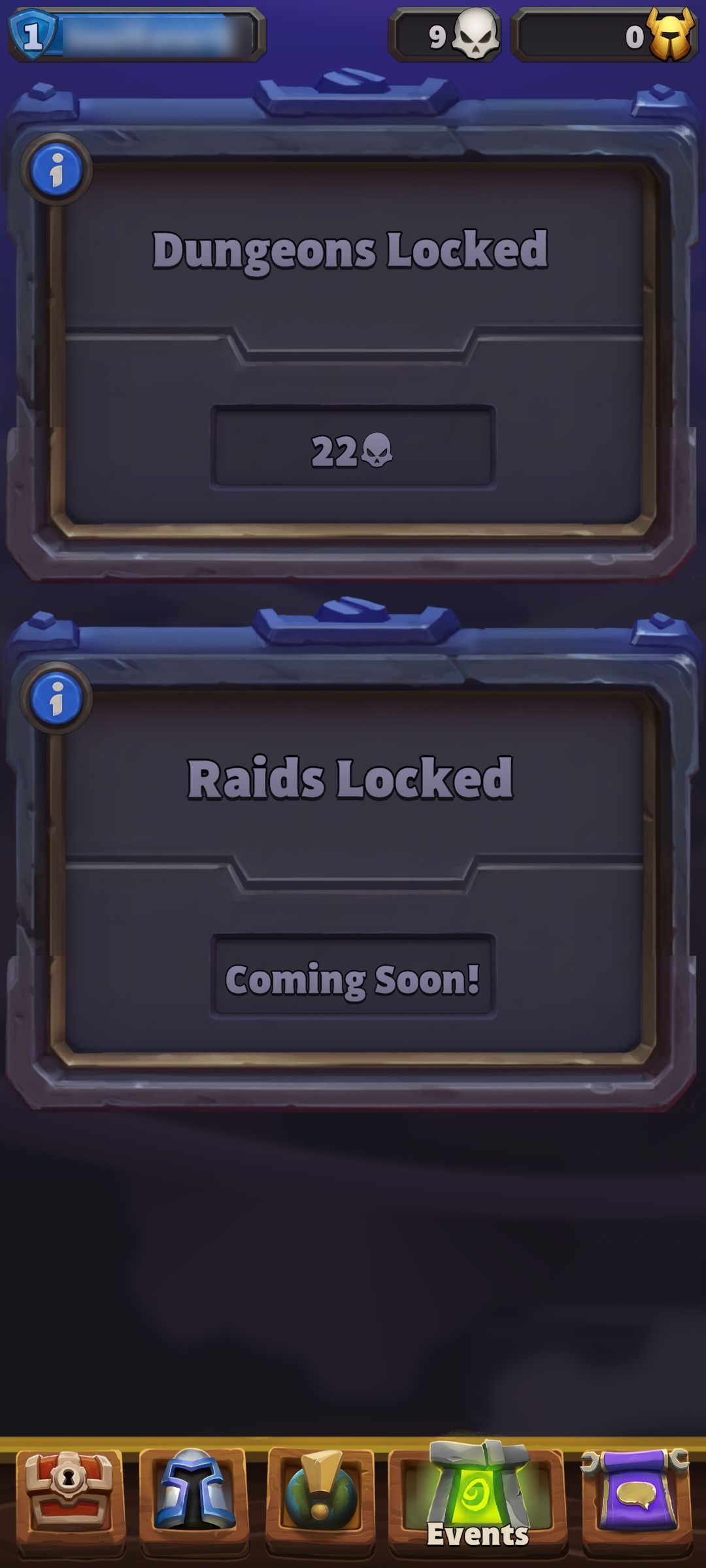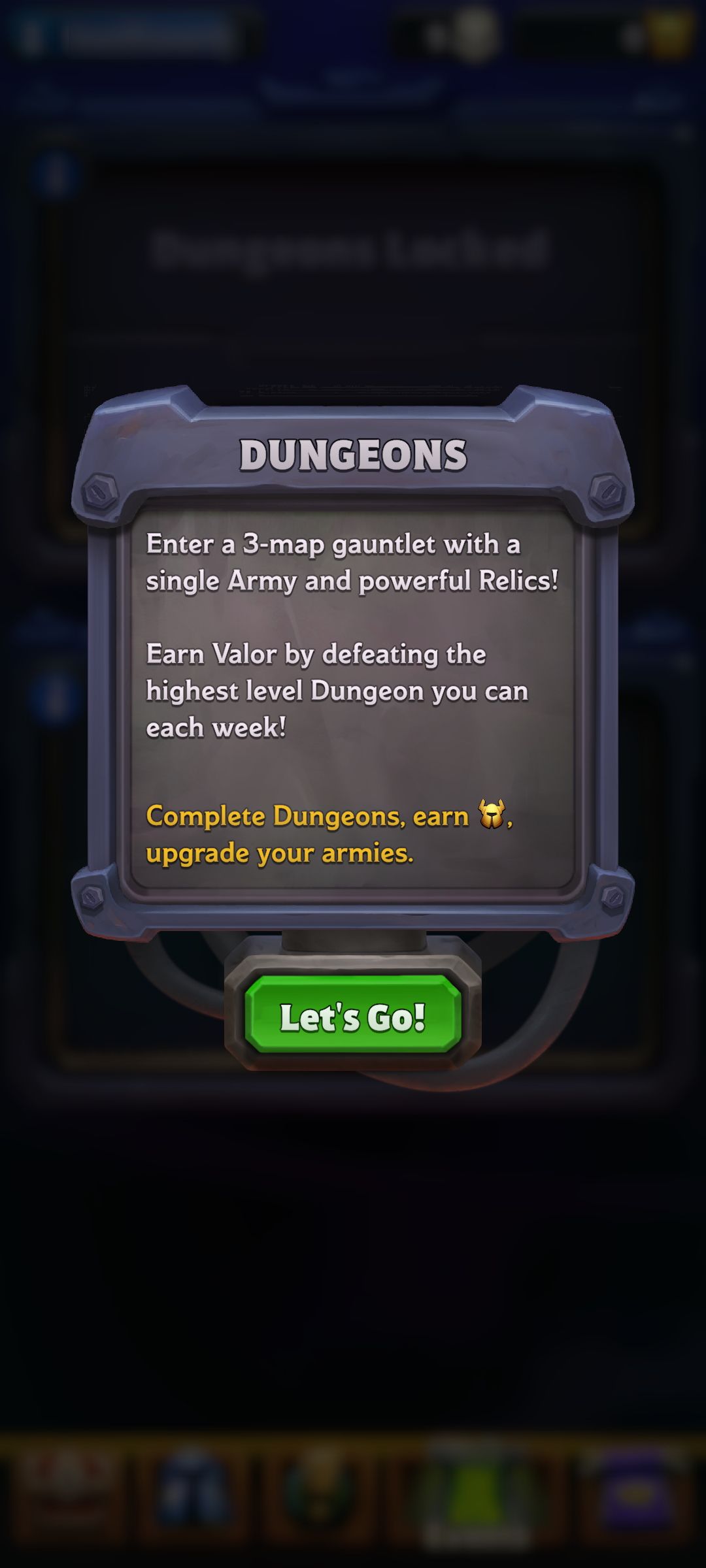 Finally, the guild (7 skulls) is the central hub for interacting with other players (chat, adding friends). You can create your own guild or join the guild from the list.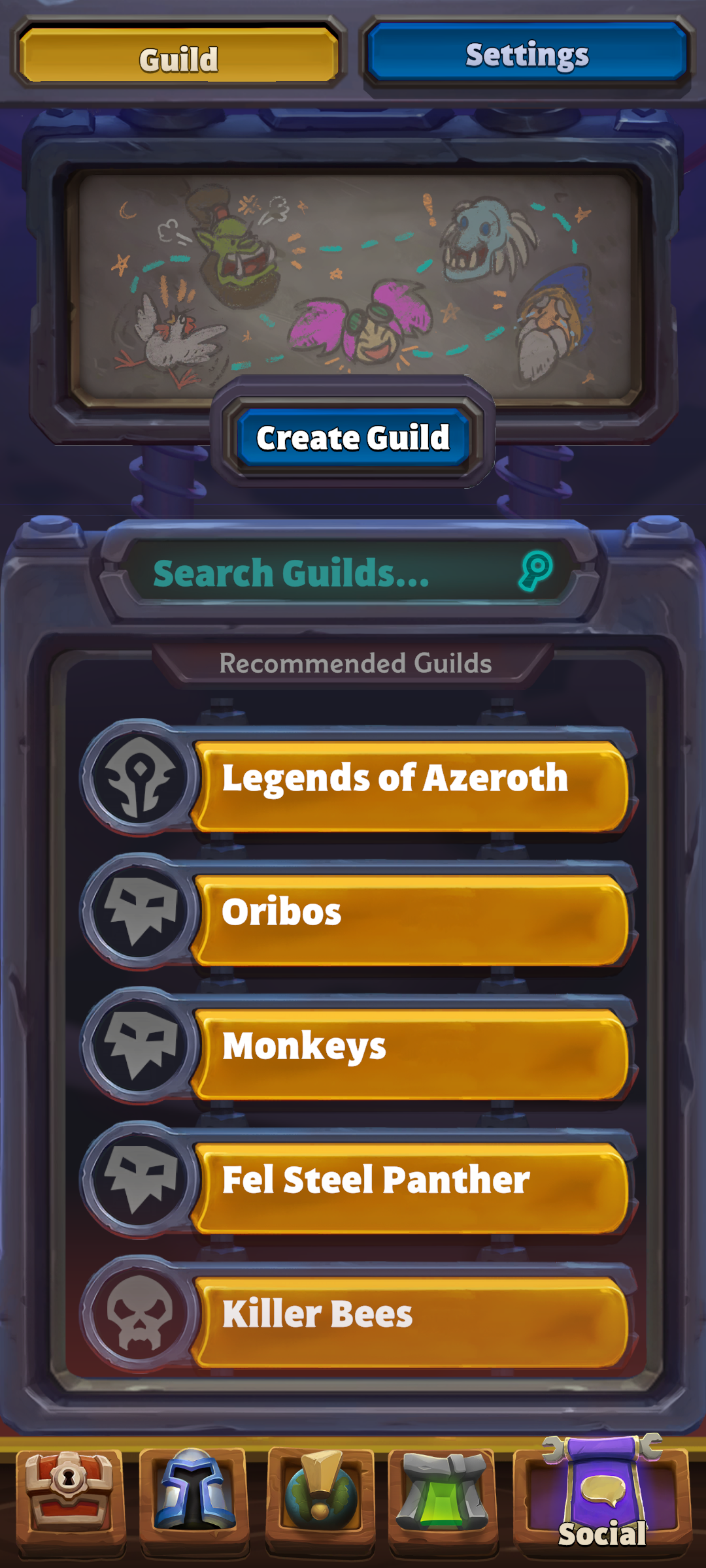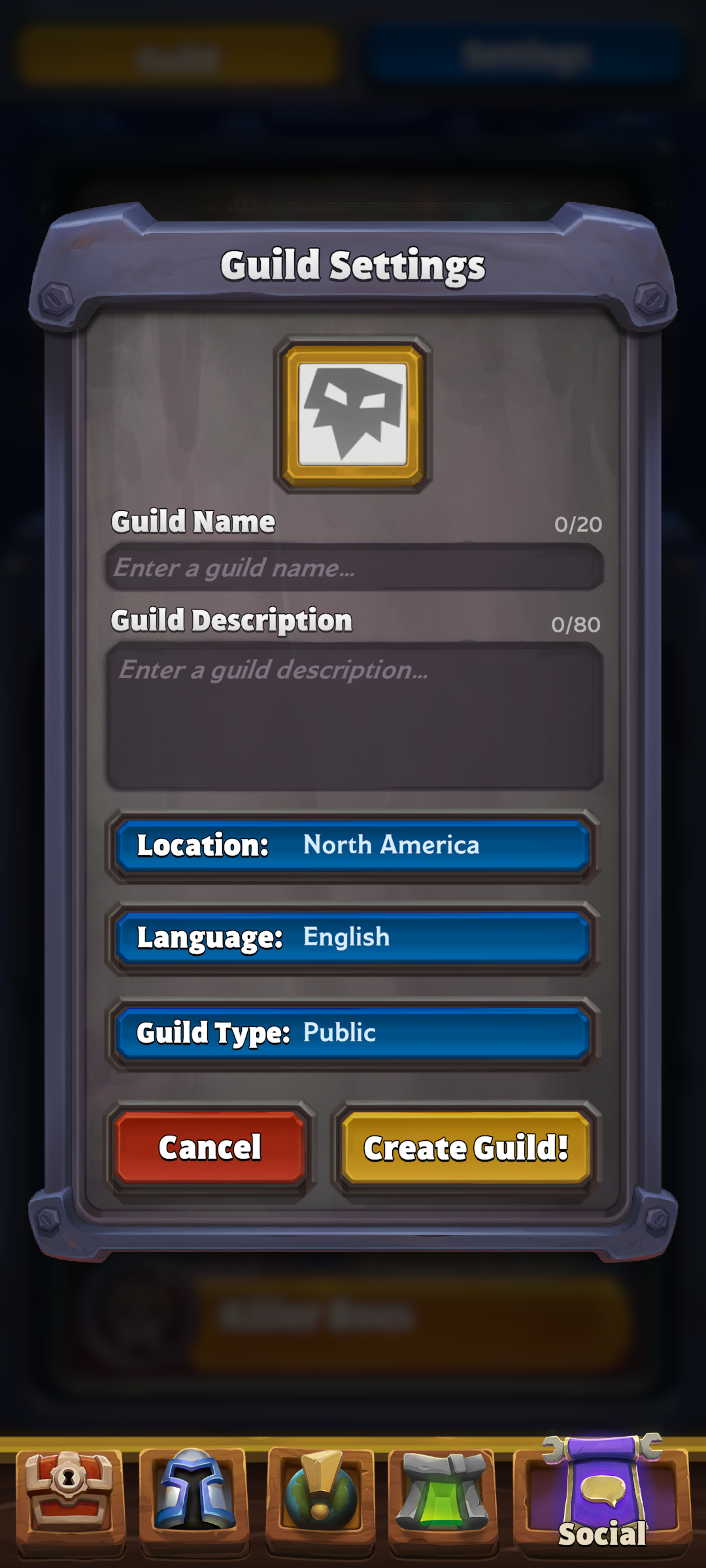 Tips and tricks
Gold management: Gold is required to add Warcraft Mini to the board. Carefully place the units and use mining units such as Kobolds to search for and collect gold as you play.
Play rock-paper-scissors system: The more damage you do, the better. Flying beats are melee, melee beats are remote, and remote beats fly. This is a way to strategize which units to drop into the field.
Positioning problem: You need to control the lane. Otherwise you will be overwhelmed. Gaining control of the ballistic tower allows the unit to defeat the leader and gain control of the map, as it allows for better placed drops. Your front liner must be a tank, creating an opportunity to place remote units behind them.
Work on your timing: Related to spell and range of effect (AoE) damage. Aim at the expected enemy position and plan to avoid delays in casting spell / AoE damage.
Read the leader / boss description: The first line of description provides tips on how to work with each boss / leader. Use the tips when deploying units.
Pause the game (single player): If you feel overwhelmed, it's okay to tap Pause during the level. Once paused, you can tap Info on any unit and it will also give you tips on how to defeat enemy units.
Play the map: When things get tough, play old maps to level up your Mini and win additional prizes. Strengthening your unit and your leader can be very helpful.
Army construction and upgrades
All units are classified as units or leaders. The army makes up the majority of the army's components, but only one leader can be selected. All participating units will earn combat experience after each match.
Unit selection
A healthy balance of unit types is needed to ensure victory. Tanks are essential to absorb damage, allowing other units to safely move across the board. Spells are powerful against squads (unit groups), and your fast units are a valuable reinforcement for ongoing battles to gain map control.To learn about units, tap any unit and swipe right Characteristic When statistics..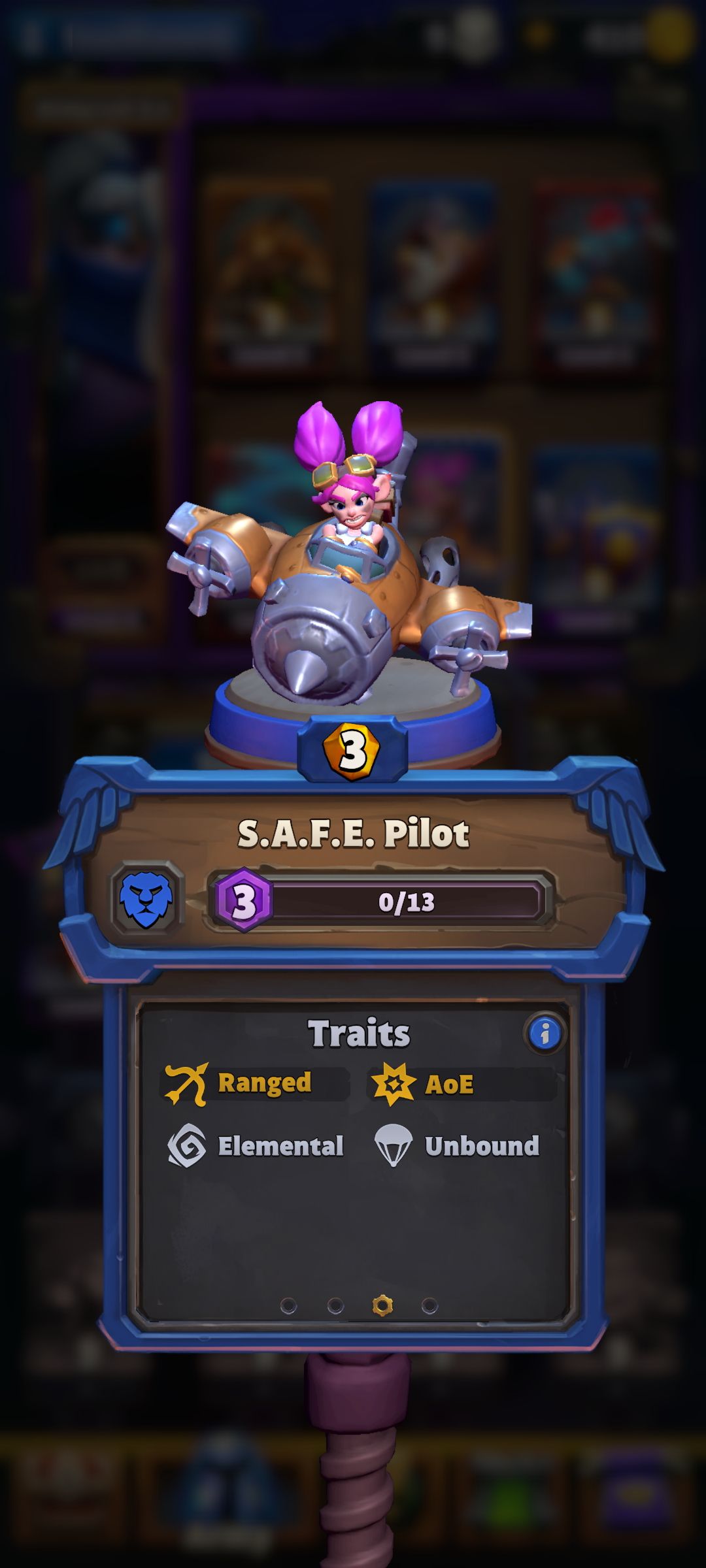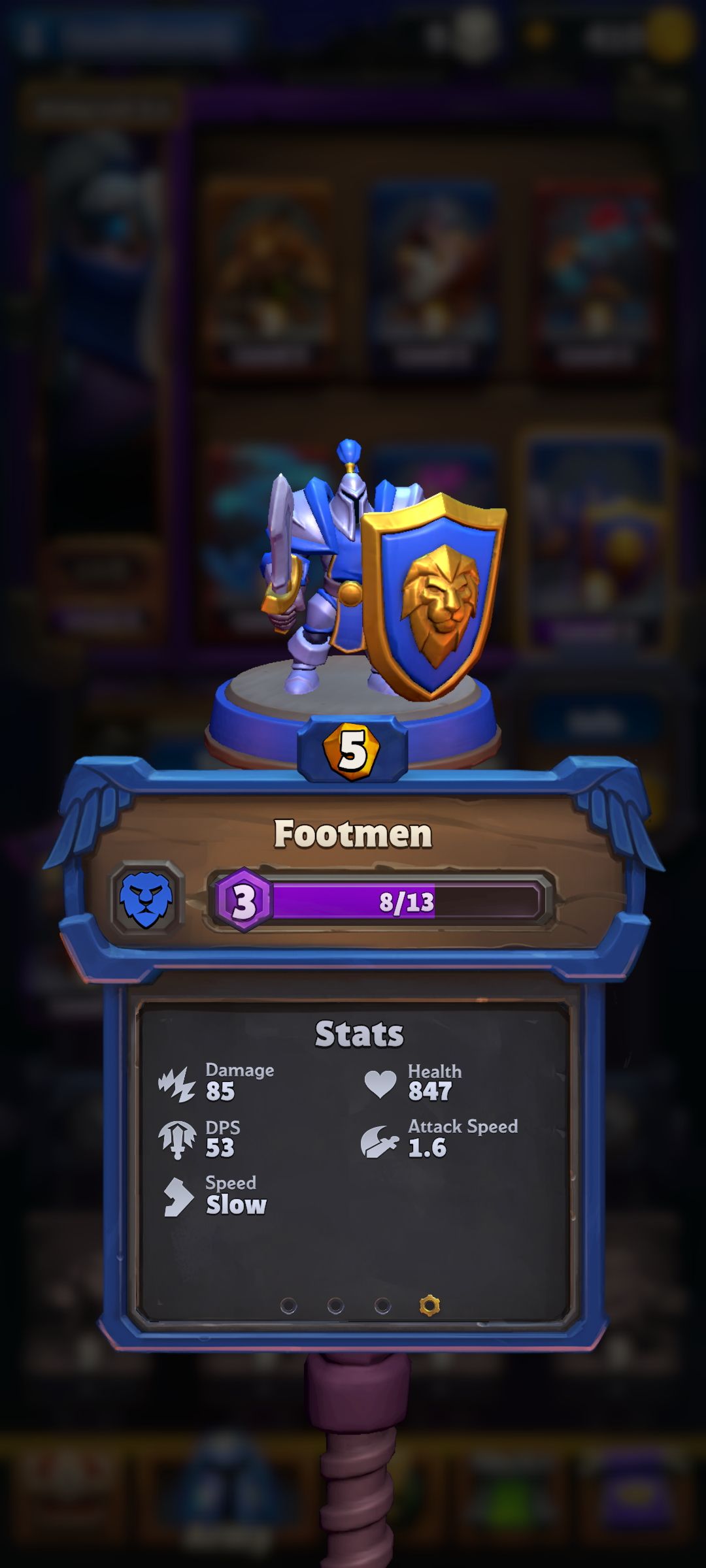 A leader is a special unit that provides the abilities of a leader. To get the most out of your abilities, you need to form an army around the leaders (and ultimately their abilities). For example, Jaina Proudmoore raises spells by 3 levels during play, so it's not worth it if you don't use spells. If you do not use the Siege Damage unit in Sneed, you will not be able to earn gold from his abilities. It's best to think of the leader as the central archetype of the deck. Your army exists as a card that builds around that archetype.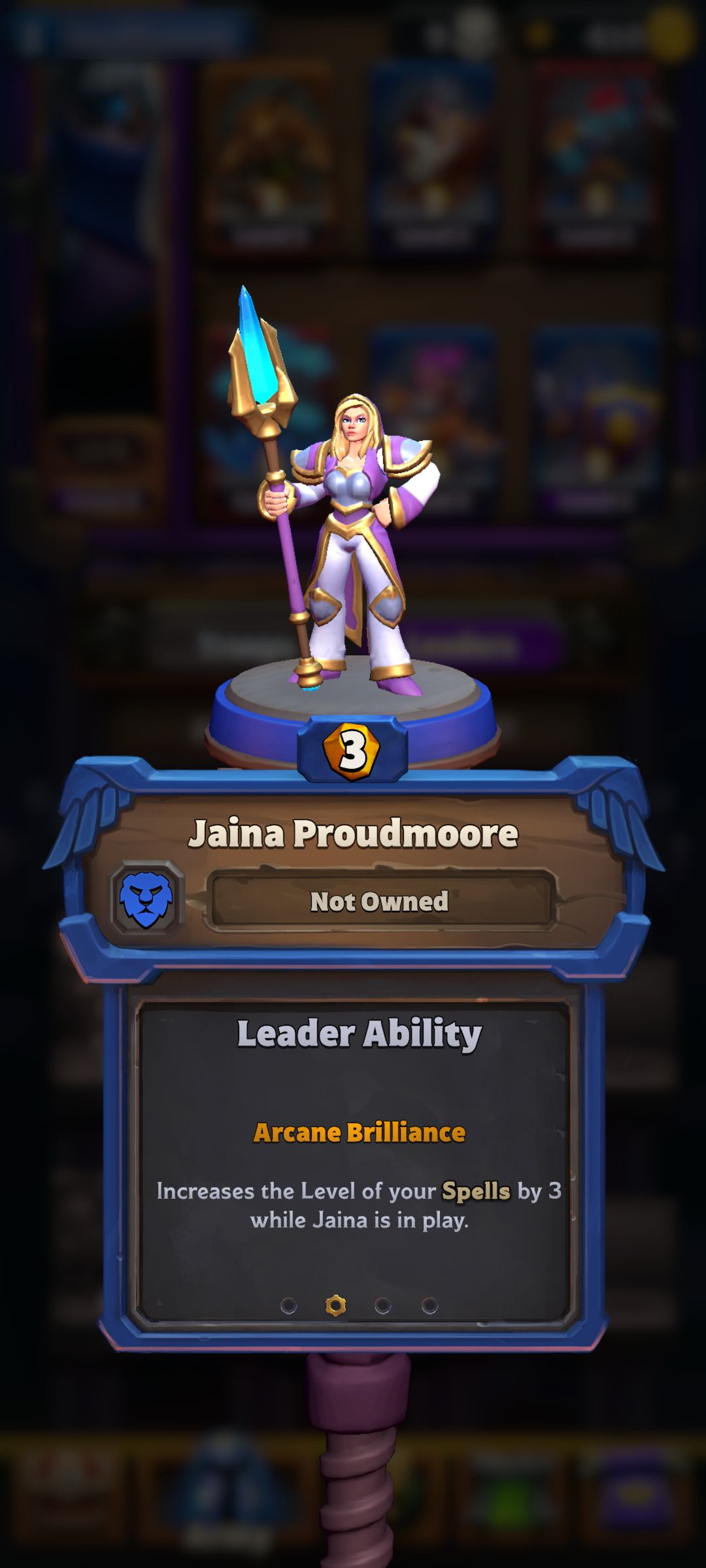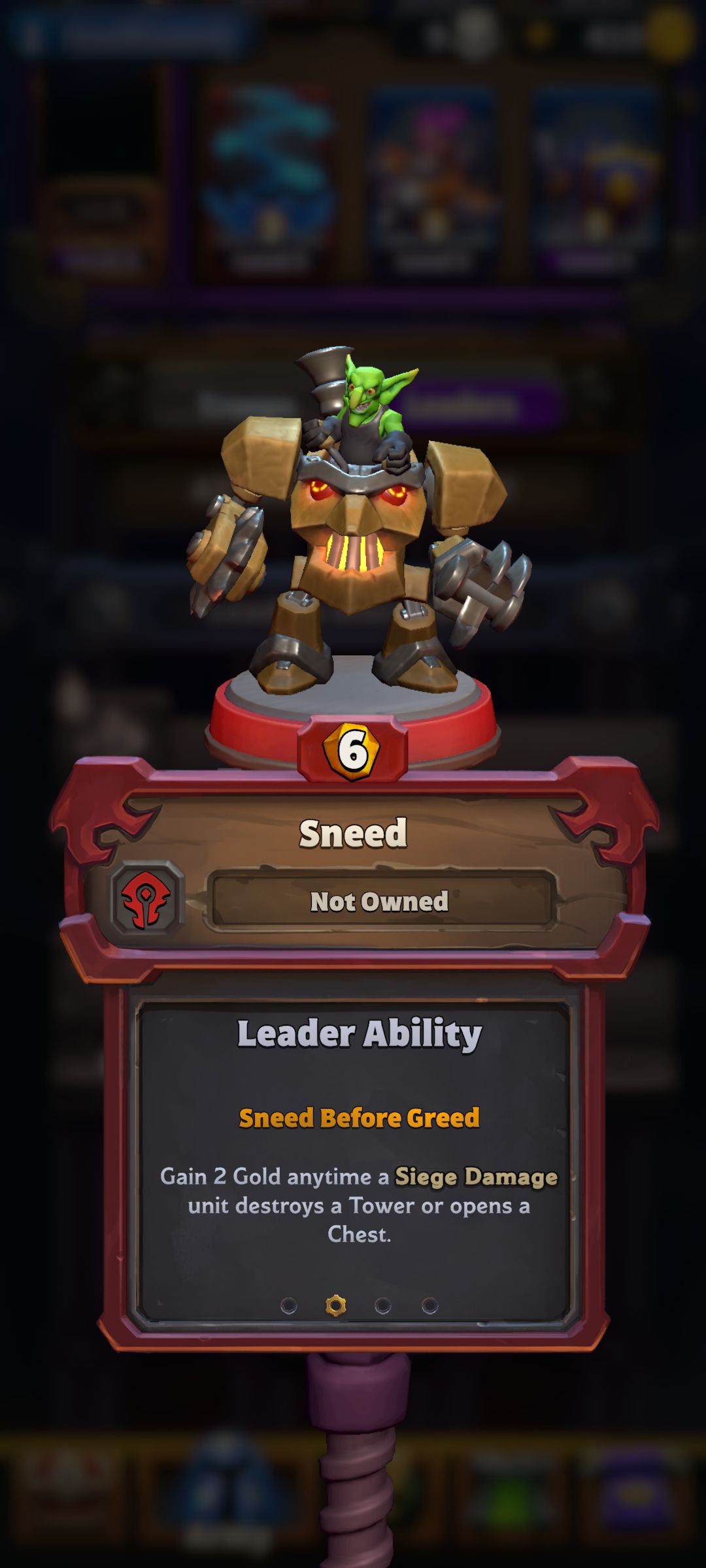 Leader type
Alliance: Specializes in healing, stealth, and defense, and relies on the use of heavy spells.
beast: Specializes in disabling enemy defenses and overwhelming enemy lines with a number and fast army.
Black lock: Specializes in flight units and elemental magic.
Horde: Specializes in making money, having a fast army, and using stuns to control enemies.
Undead: Specializes in necromancy to summon undead troops to help you in combat.
Unit level up
Each unit gains combat experience when it joins a level. You can repeat levels, perform daily quests, enter dungeons and level up your units. You can also level up your unit by getting Tomes and Gems from GRID. Leveling up the unit is important to improve overall damage and health.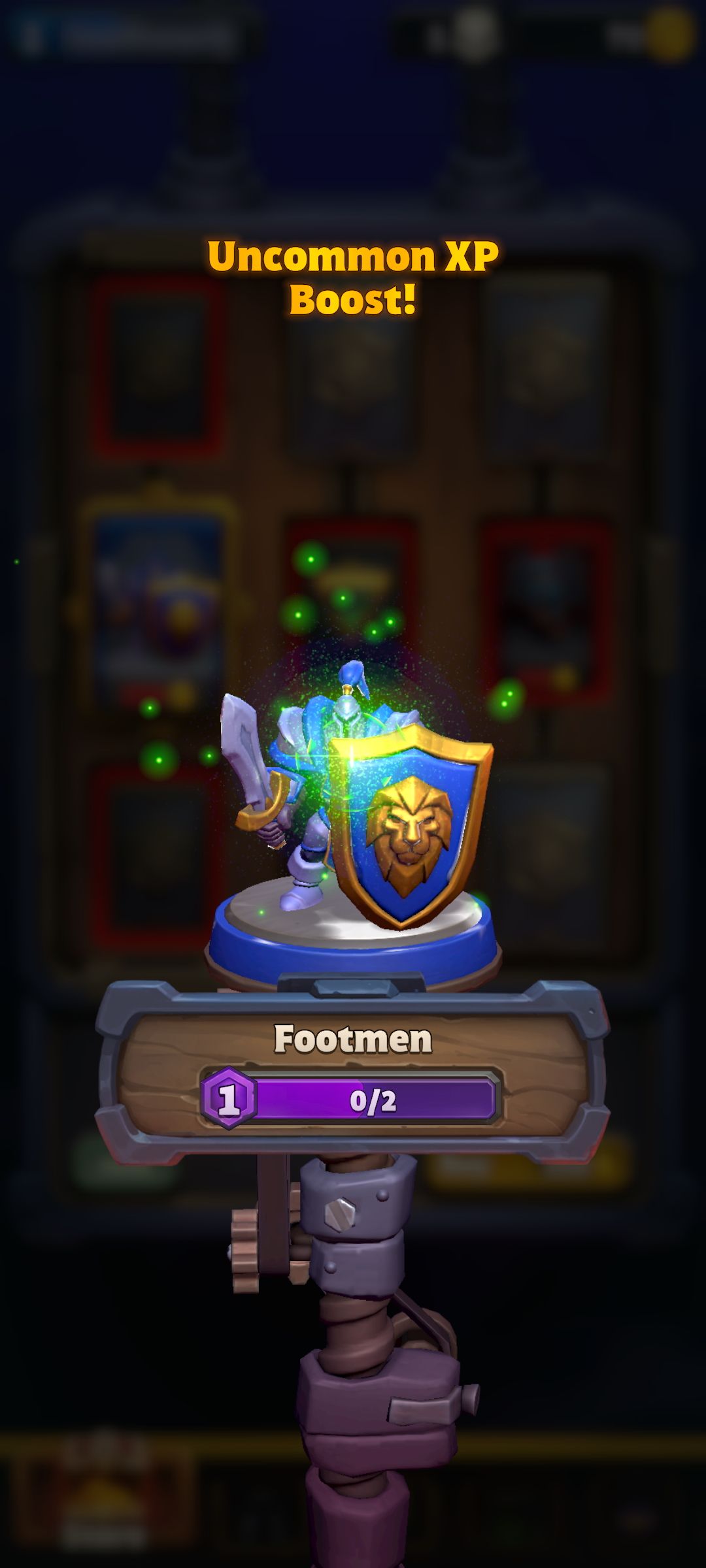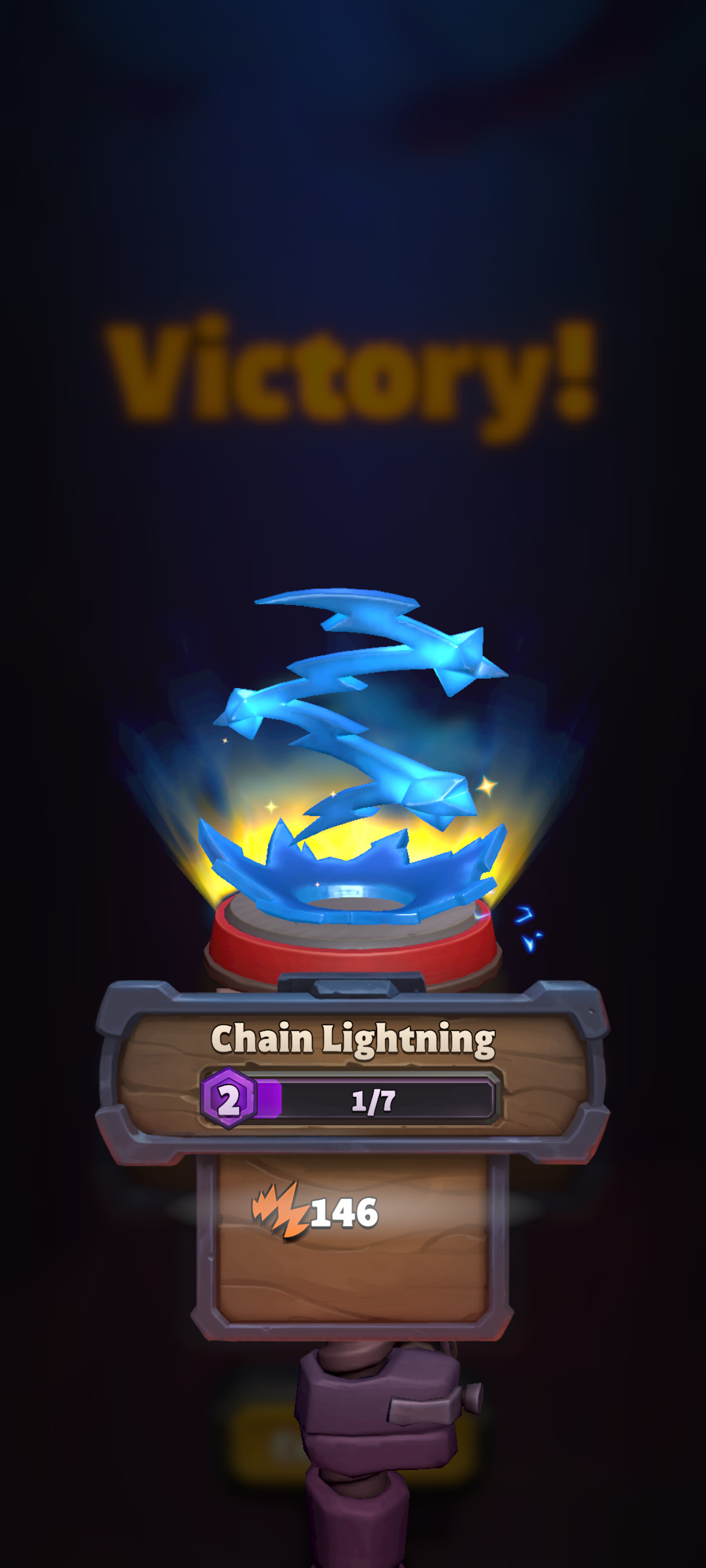 Waiting for Warcraft Arclight Rumble
On the free-to-play PvE side of Warcraft Arclight Rumble, you'll be busy playing over 70 maps and collecting an infinite number of ever-growing Minis. If you're interested in playing Warcraft Arclight Rumble when it's officially released, it includes a link to pre-registration, but for now, check out some of the best RTS games on Android. Please be busy.