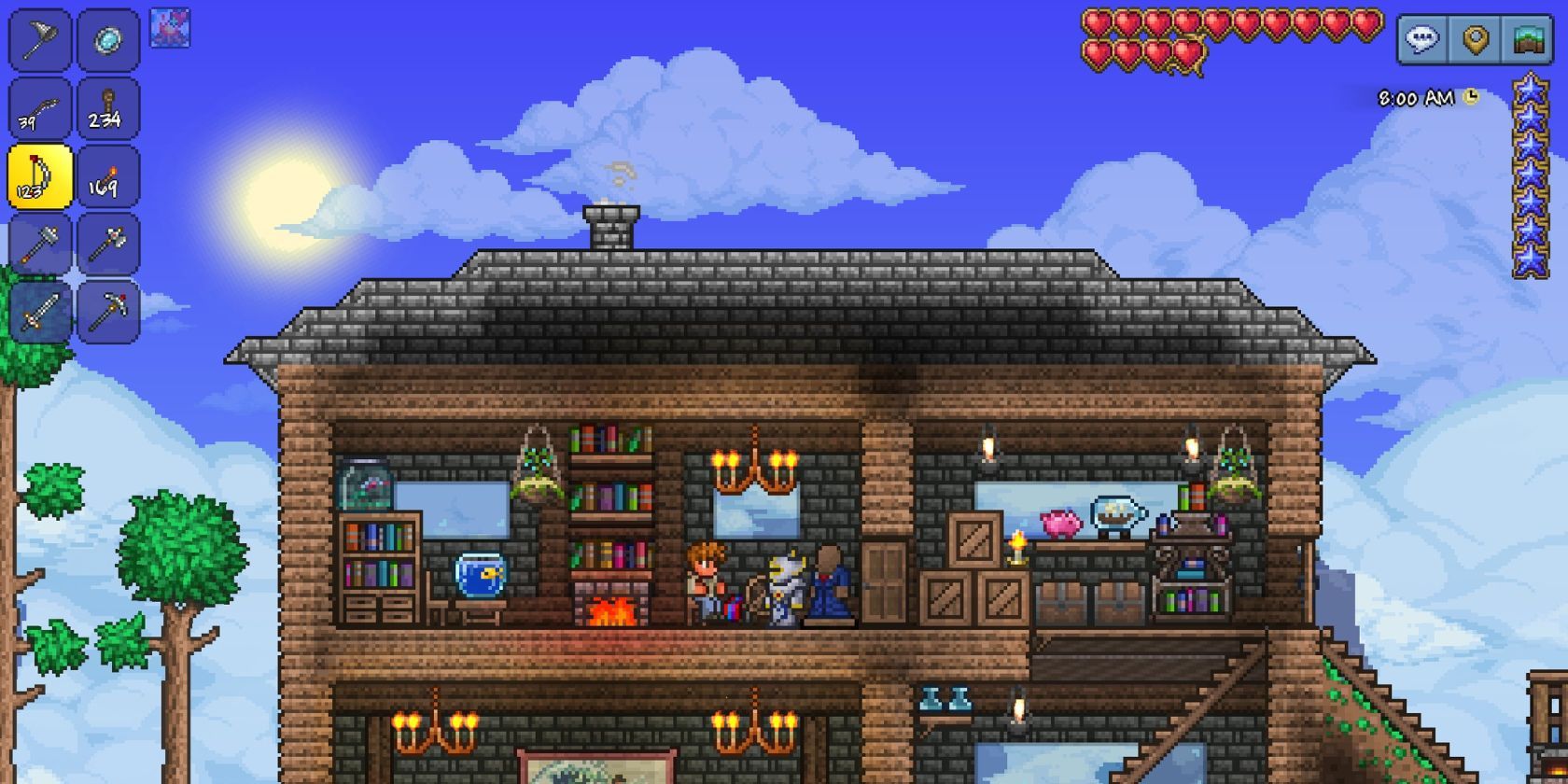 Terraria is one of the best sandbox games available on Android. There are always new discoveries as it facilitates exploration and construction. Even if you try to explore the whole world in one game, you will need multiple playthroughs to try everything offered. However, if you're not happy with Terraria's content, or just want more, you can fine-tune your experience with one of the many mods available.
Terraria mods will help you experience the game in a new light. Mods allow you to change the look of bosses and enemies, add new music, and change the behavior of items and weapons. Terraria mods for Android aren't as extensive as PC mods, but if you want to change the behavior of your game, it's worth a try. If you're ready to extend your sandbox experience, this guide will guide you through installing Terraria Mod for Android.
How to install mods in Terraria
Before you start, you need to purchase and install Terraria. Open and close the game before you start installing the mod. This isn't required, but you need to make sure your game is working before you start making changes.
You should also be aware that modifications to Android Terraria games are not officially supported. This means that there are two things to keep in mind before you start.
Accessing and modifying game files will void your right to technical support.
Distribution of stored / hacked files is strictly prohibited in the Terraria forums.
If you're not bothered by these two issues, jump and start the mod.
How to use TLPro
Unfortunately, the only Terraria mods that work reliably on Android are those available from the TL Pro app. This app acts as Terraria's mod loader, allowing you to install and use texture packs, mods, cheat codes and more. However, this means that you cannot use some of the most popular Terraria Mods such as Calamity.
After downloading TL Pro, installing the mod is easy.
Open TLPro.
Tap any category.
Tap plus The button at the top right of the screen.
Tap any mod.
Tap download Button at the bottom of the screen.
This will automatically install the mod. Simply launch the Terraria app to start playing your mod.You can also tap other Click the TL Pro tab to access advanced settings such as cheat menus, characters and world exporters.
An APK is available that offers more significant changes. However, use these at your own risk, as malware can act as a route to infect your mobile phone. Until Terraria for Android gets better mod support, we recommend using the mods available in TL Pro.
How to uninstall a mod in TL Pro
If you don't enjoy the mod, or want to change the mod to something else, you can uninstall it using TL Pro. Mods available via TL Pro can be uninstalled without affecting the saved files. However, be aware that if you uninstall the mod during gameplay, you run the risk of the game not functioning properly. If you plan to go back and forth between the original Terraria and the modified version, it may be best to create two separate save files.
Close it Terraria app If open.
Open TL Pro..
Tap Category Of mod.
Tap mod.
Installed mods are displayed separately from uninstalled mods.No need to tap plus button.
Tap Delete the pack..
Explore the world of Terraria mods
Many want Terraria on Android to have the same mods as a PC soon, but there are still many ways to change the game. TL Pro is a great tool for both veterans and beginners. If you want to branch beyond the modified Terraria, you can enjoy for hours with the best Android games available.