The Chinese manufacturer Xiaomi is currently gaining momentum again, especially in the middle class. With the new Note 11 series, the Redmi sub-brand has introduced up to six different devices covering the entire price range from 200 to 400 euros. In this test report, we want to take a closer look at the Redmi Note 11S, which is available at a suggested retail price of €249.90.
For that price, buyers get a quality OLED display with a smooth 90Hz refresh rate, a MediaTek Helio G96 processor, a 5,000mAh battery with 33W fast charging, a 108MP quad camera, and more. On paper, the smartphone is completely convincing, but in this detailed test you can find out if this is the case in everyday use and whether it is worth buying.
Feel, design and processing
At almost 160mm high and 74mm wide, the Redmi Note 11S is a very nice size that many should get along with. It is by no means small, but not as big as this one, for example Poco F3 or Redmi Note 11 Pro. In addition, the low weight of 179 grams, together with a thickness of 8.09 millimeters and a slightly rounded back, contribute to pleasant handling.
The back side uses matte plastic, which is much easier to care for and less prone to fingerprints than glossy plastic. It also feels noticeably higher quality. Combined with the plastic bezel, which is also matte, the Redmi Note 11S looks noticeably higher quality than its predecessor or competitor from Realme. With graphite gray, pearl white and TwilightBlue customers have three beautiful colors to choose from, all of which are matte. I tested the gray version, which always flickers a little differently depending on the incidence of light. In addition to the color, the camera module in the left corner immediately catches the eye, on which there is an inscription 108MP AI Camera decorated. There are a total of four sensors to be found here, and at least the large main sensor protrudes a lot from the body, causing the smartphone to wobble noticeably when used on a table.
If we turn the smartphone over, a large display appears, interrupted only by a small hole in the middle. Unfortunately, it's not black, but a grey/silver color that doesn't go well with the black edges. The edges could be a little thinner, but for €250 I don't want to complain too much.
Finally, let's take a look at processing. The case feels solid, well-made, and, unlike some other competitors, the back cover is almost impossible to wrinkle. In addition, the keys have a very good pressure point, sit fairly firmly in the case, and are well positioned to be easily reached with one hand.
The display is one of the highlights
The front panel uses a 6.43-inch OLED panel with a nice resolution of 2400 x 1080 pixels so that individual pixels are never visible in everyday use. I only find the resolution of the YouTube video a bit odd because the background seems to be artificially sharpened, giving the impression of being slightly over-sharpened, but that didn't bother me. The screen also supports a smooth 90Hz refresh rate, which makes scrolling and all animations smooth. In addition, there is a touch sampling rate (indicates how often the panel registers, scans, or recognizes input in one second) of 180 Hz.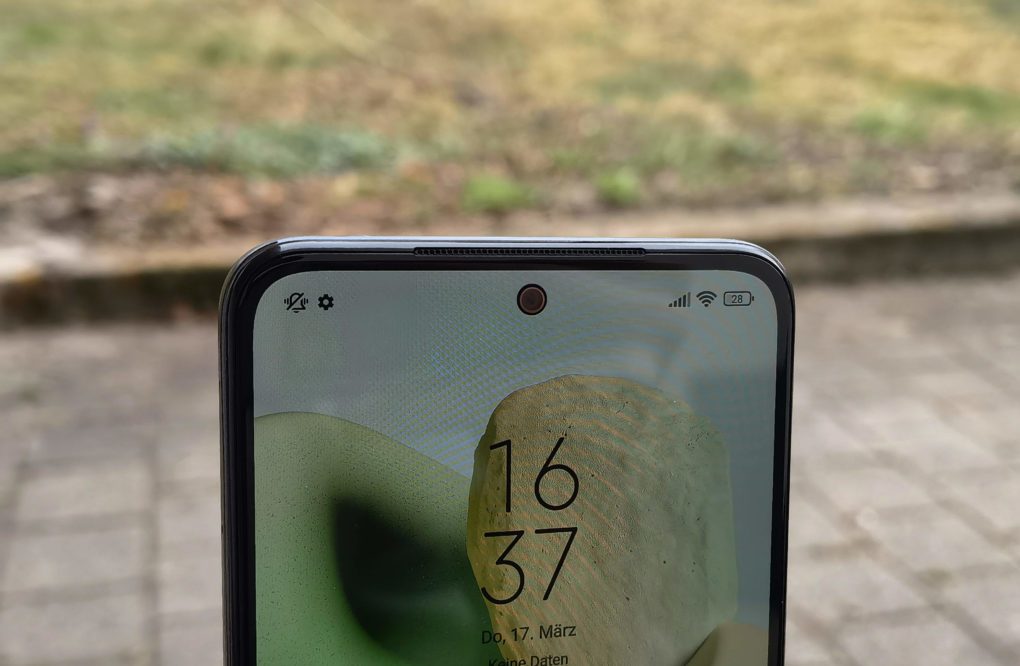 The black and white levels are really good, especially considering the suggested retail price. Colors are transmitted intensely, but still quite realistic, there is nothing to complain about the stability of viewing angles and brightness. The display can be read even on sunny days, and the colors change color only when the screen is tilted to its limit.
Software – MIUI 13
The software uses native MIUI version 13 user interface based on Android 11. At the time of the test report, the security patch was current in February.
MIUI is a highly customizable user interface that has relatively little to do with stock Android. It is quite colorful and sometimes too confusing, in my opinion. There are a number of additional features, such as "Floating windows": when notifications come in, you can minimize them, and then the application will open in a small window. You can move this window and make it smaller. There's also a one-handed mode, which is definitely an advantage with such large displays. What I don't really like is "always in sight", which, however, not always switched on. Content such as the time or battery level is displayed when the screen is off. just 10 seconds displayed, which is not a dot"always enabled displays.
Unfortunately, some malware was originally preinstalled on Netflix, TikTok, Amazon, Amazon Music, Facebook, LinkedIn, WPS Office, Spotify, AliExpress, and a number of games. Luckily, all apps are easy to uninstall.
Performance – (very) good
Under the hood is MediaTek's Helio G96, which is supported by 6GB of RAM and either 64GB or 128GB of flash storage. The internal memory can be easily expanded with a microSD card.
The processor paired with a frequency of 90 Hz provides a good, fast and smooth operation. Apps launch and close pleasantly quickly, and there is very little stuttering or lag. The RAM management is also quite satisfactory, which was a criticism of the predecessor. Only in the camera app or under more intensive use, you will quickly notice that the Redmi Note 11S is just a mid-range smartphone. One Realme GT Master Edition for example, it's still slightly better, but the performance of the Note 11S is also more than impressive for €250.
Battery – long run time
The 5,000mAh battery provides incredible runtime because at the end of the day, I typically had 40 to 49 percent battery left, with screen time between 5 and 5.5 hours. So even heavy users should be able to get through a day on a single charge, and if the battery ever dies, it can be fully charged in about 70 minutes with the 33W power supply on, which is perfectly acceptable.
Camera – clear
One of my biggest criticisms about predecessor was a disappointing camera, not worthy of the suggested retail price of 250 euros. I'm all the more delighted that Redmi is now fitting a new 108MP main sensor in the 11S, which is also quite large at 1/1.52 inches. The 8-megapixel ultra-wide-angle camera has (unfortunately) remained the same, and the manufacturer hasn't made any changes to the two sensors, each 2-megapixel for macro and depth effects. The front camera is 13 MP for selfies.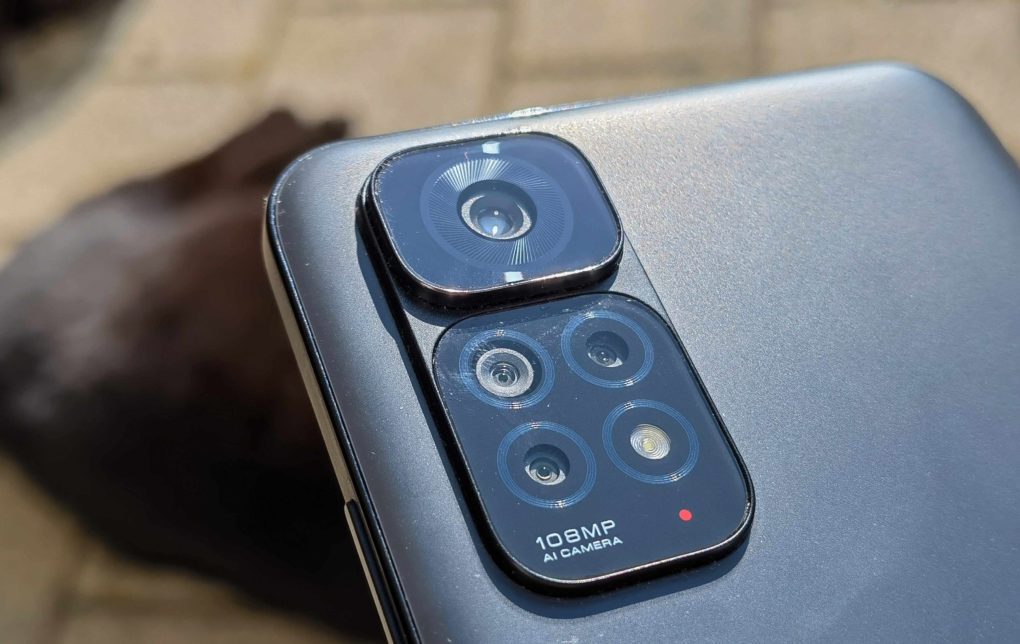 Redmi Note 11S 108MP quad camera. (Image: TechNews)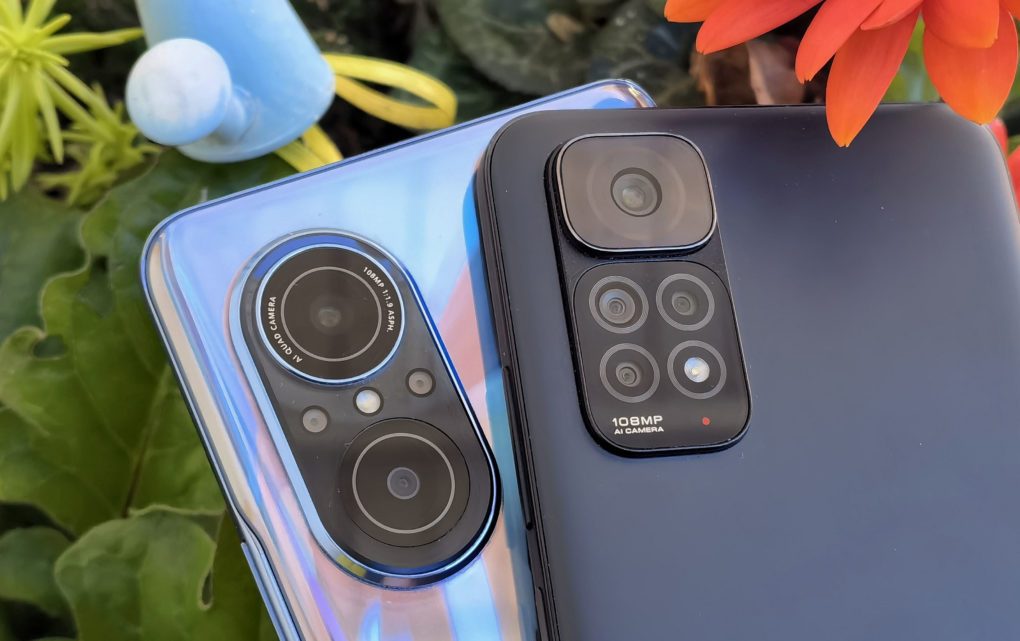 Both the HUAWEI nova 9 SE (left) and Redmi Note 11S (right) share the same 108MP main sensor. (Image: TechNews)

The main camera has received a big upgrade not only on paper, but also in the final image quality compared to its predecessor. First of all, color rendition has become much better and just more realistic. In addition, there is good dynamic range and solid sharpness, although here at 108 megapixels I expected a little more.
As soon as the lighting conditions deteriorate, you should definitely use the night mode, which exposes images for a few seconds to get the best results. The quality is absolutely normal for 250 euros, but I expected a little more from such a large sensor. Realme GT Master Edition or something similar HUAWEI nova 9 SE There is little more to offer.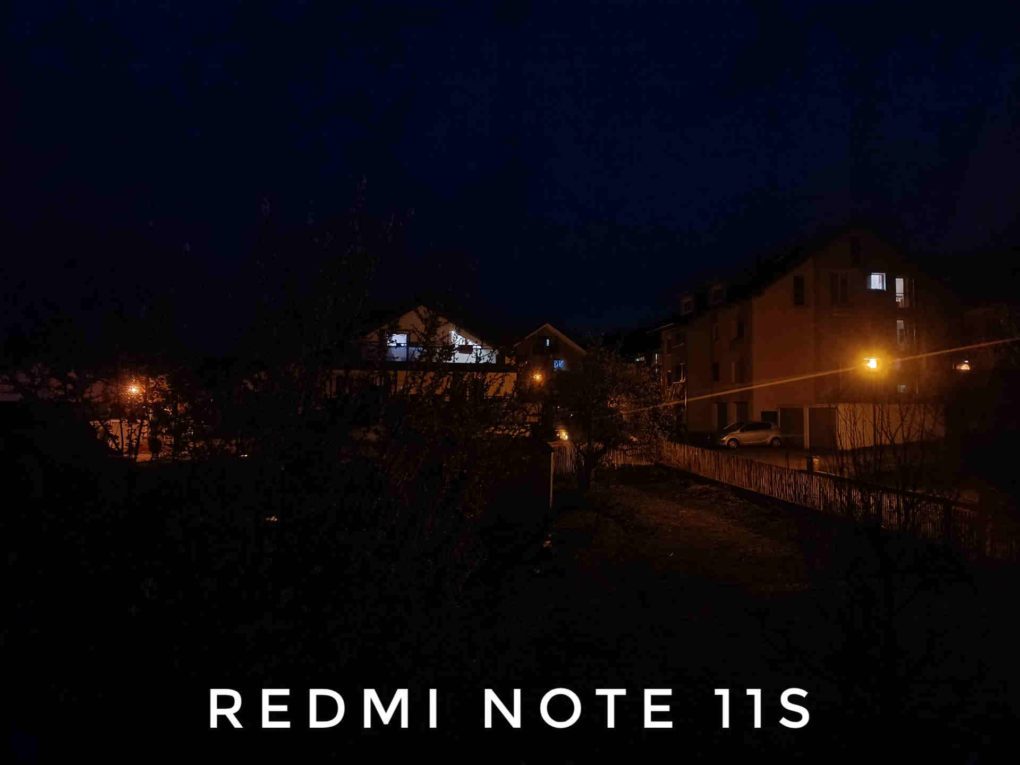 Image: TechnikNews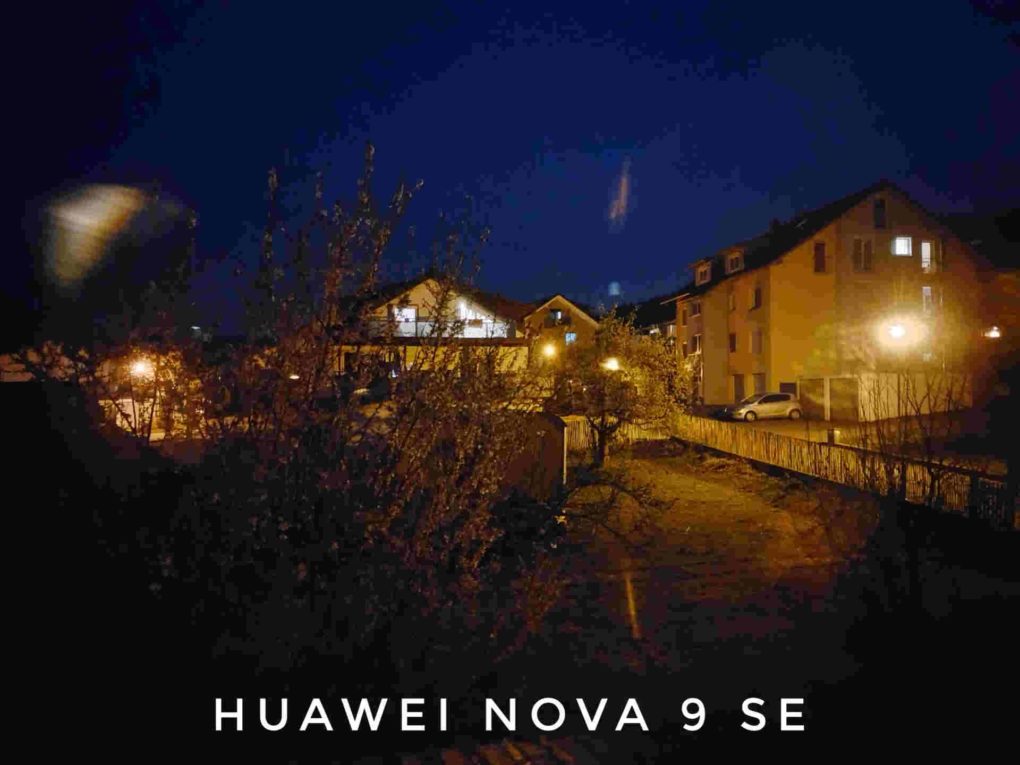 Image: TechnikNews

The ultra-wide-angle camera uses a well-known sensor, which is disappointing in some entry-level and mid-range smartphones, but actually provides reliable and useful recordings in the Redmi Note 11S. Here, too, colors are reproduced as naturally as possible and, compared to some competitors, images are not too distorted at the edges.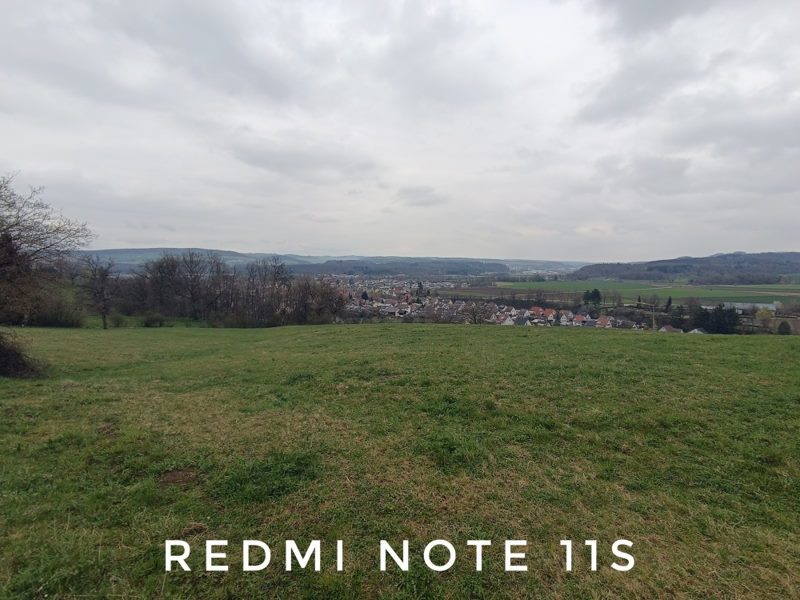 Image: TechnikNews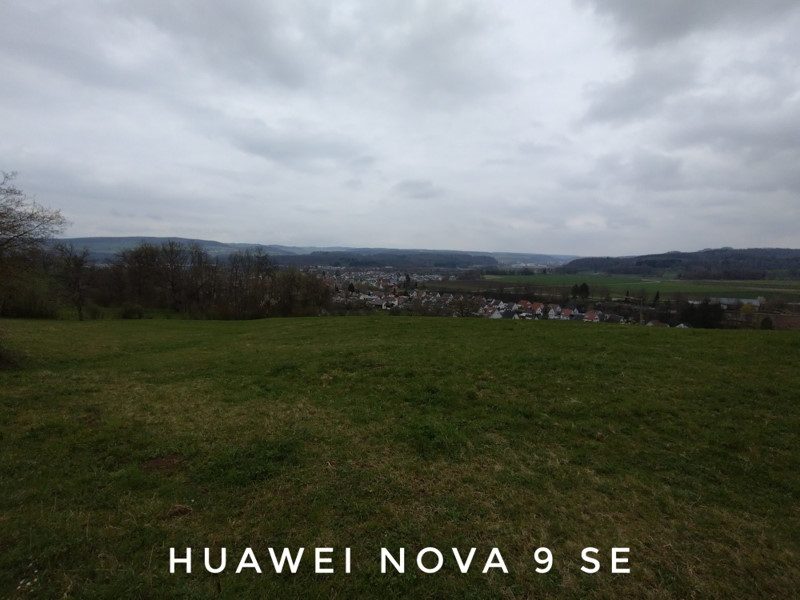 Image: TechnikNews

The dedicated macro camera is completely unusable, as are all entry-level competitors. Even with good lighting, the photos are too blurry and quickly start to rustle. I recommend using the main camera for macro photography. Adequate selfies are possible with the front camera.
Other – good speakers, great fingerprint sensor and more
Redmi installs stereo speakers that are quite loud and sound great up to a certain volume.
The smartphone can be unlocked using the fingerprint sensor on the side of the case. The sensor is easy to reach with one hand and convinces in every way in terms of speed and reliability.
Last but not least, I would like to dedicate myself to the vibration motor. At least for an RRP of 249.90 euros, it gives a reasonably high-quality feel in the hand, but it sounds a little annoying, especially when the device is on the table and vibrates with incoming notifications. BUT Samsung Galaxy A52, OnePlus Nord CE or Vivo V21 5G here it is still noticeably worse, so I'm quite satisfied with the Note 11S vibration motor.
Conclusion
The Redmi Note 11S is a good mid-range smartphone at €250 that doesn't set new standards in this price range, but can convince in almost every aspect: from good workmanship, a great 90Hz OLED display and good performance. all the way down to outstanding battery life, fairly fast charging times, a decent camera, and good speakers. Only lack of 5G and a macro camera can be criticized, but since there are still many mid-range smartphones without 5G and with a bad macro camera, this is not a reason for me to criticize.
Currently for 220 euros (Amazon only) you can buy the Note 11S without hesitation and get a great smartphone, although I would recommend to all potential buyers as a regular Grade 11last years Note 10 Pro as good as Realme GT Master Edition don't let him out of your sight. With the Note 11, you'll have to make small compromises in terms of processor and camera, but you'll have to pay just under 200 euros for that. The Note 10 Pro, on the other hand, offers a 120Hz OLED display, a higher quality body and a better macro camera for €30-40 more, but can't keep up with the Note 11S in terms of processor. Priced between 20 and 80 euros (depending on the store), Realme's GT Master Edition beats the display, performance, camera, charging speed and vibration motor. Whichever way you decide in the end, you can't go wrong with any of the mentioned smartphones.
We would like to thank Xiaomi Germany for providing Redmi Note 11S!
Buy Redmi Note 11C
recommendations for you