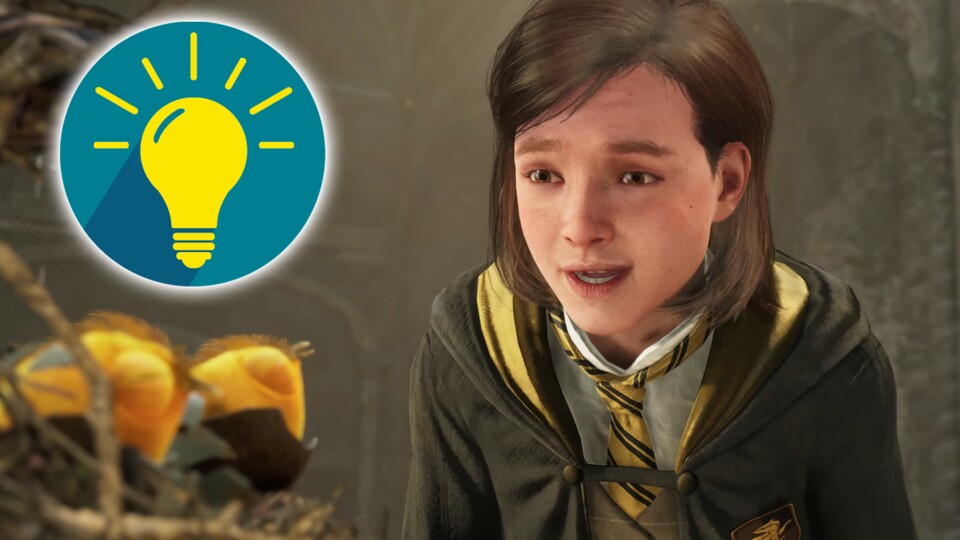 We summarize for you all the information from the State of Play.
The Avalanche Software developers spent a whopping 20 minutes revealing new information about the Hogwarts Legacy during the State of Play. In order for you to have an overview of everything that has been shown, we have summarized here in the review everything that is important to you. You'll also find the new trailer below, including the State of Play.
The most important information at a glance:
release: Christmas 2022
Big open world: Hogwarts and surroundings
Fly: On broomsticks or on griffins
Frame: You can build your own house
manufacturing: Mixes ingredients into powerful potions and spells.
Puzzle: There are puzzles at Hogwarts and beyond
Action-packed combat system: Lots of offensive and defensive spells, as well as stealth.
lessons: Here you will learn new spells, among other things.
Lots of mini games: Play hide and seek with Poltergeist Peeves and more.
You can follow the link full game state repeat completely. You can watch a long gameplay trailer here: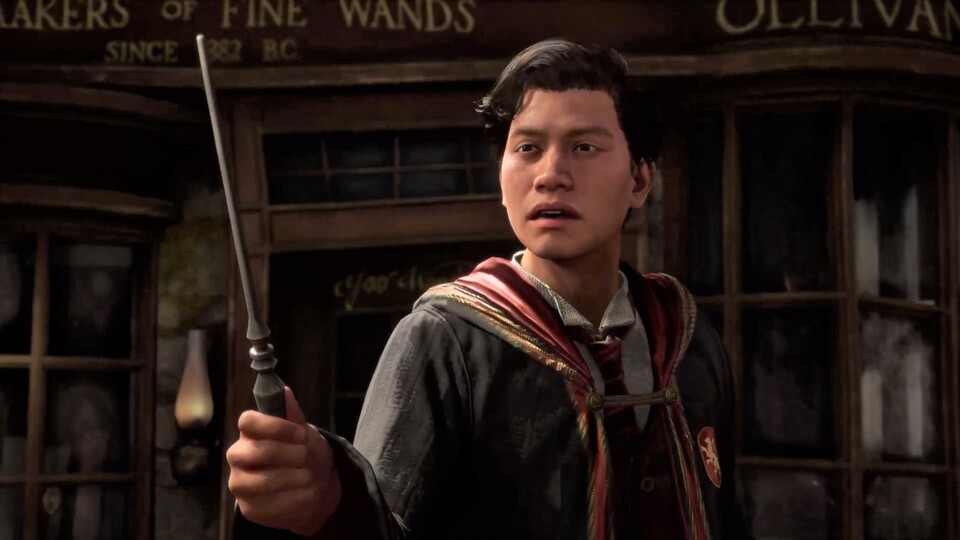 14:43 Hogwarts Legacy: A Whopping 14 Minutes of Magical RPG Gameplay
Open World: "A Potter Fans' Dream"
During the 15-minute trailer, we were able to get all sorts of impressions not only from the school of magic itself, but also from the seemingly huge surroundings of Hogwarts. Thus, we should be allowed to explore not only corridors and halls, the Great Hall, the clock tower or the hospital wing, encountering all sorts of puzzles, small villages and areas away from the Forbidden Forest and Hogsmeade, which are also present in the game.
In-flight exploration: To move faster, grab a broom and fly around. You could also see a flight with a griffin.
Here's what the developers have to say about exploring the open world of the game. (across PS Blog)
We wanted you to be able to discover new places, see what you can find around and beyond the Black Lake, meet new witches and wizards in the dwellings scattered across the landscape outside of Hogsmeade, and find out what other unexplored chambers in Hogwarts or scattered around the world. Scottish highlands.
Combat system: lots of action and a question mark
In addition, during the game, many battles were shown with other wizards and creatures that we see from the third person, casting spells, as well as manipulating objects from the environment in our favor. It will also be possible to sneak and silently kill enemies from behind. We probably learn attacks in class and from classmates as well, but how the talent system works is still an open question.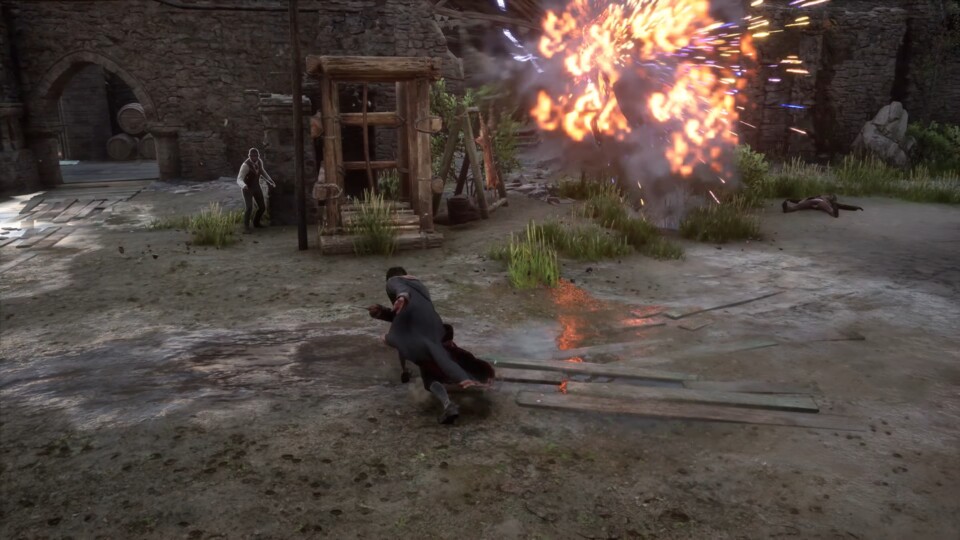 The fights feel fast-paced, but the pace is pretty slow too.
Slow fights: For us, the dynamics of the battles, which seemed very static, are still a big question mark, especially due to the behavior of the AI. Only when you play will you see how much fun it is. There is still a question mark behind the variety of offensive and defensive spells. However, according to the developer, the necessary depth of the combat system was provided. The difficulty levels have also been confirmed on the PS blog.
Extensive customization options
As already known, at the beginning of the game we can create our own sorceress or spell using the character editor. As the game progresses, we can further customize our hat and cloak.
Choice of Hogwarts faculty: Of course, in the beginning we can also choose between the four houses of Gryffindor, Hufflepuff, Ravenclaw and Slytherin, which gives us access to the respective common rooms. It remains to be seen what impact the elections will have.
Hull and many other mechanics
As also noted, we are allowed to build our own house outside of Hogwarts. What advantages this provides and how extensive the housing is, we are curious.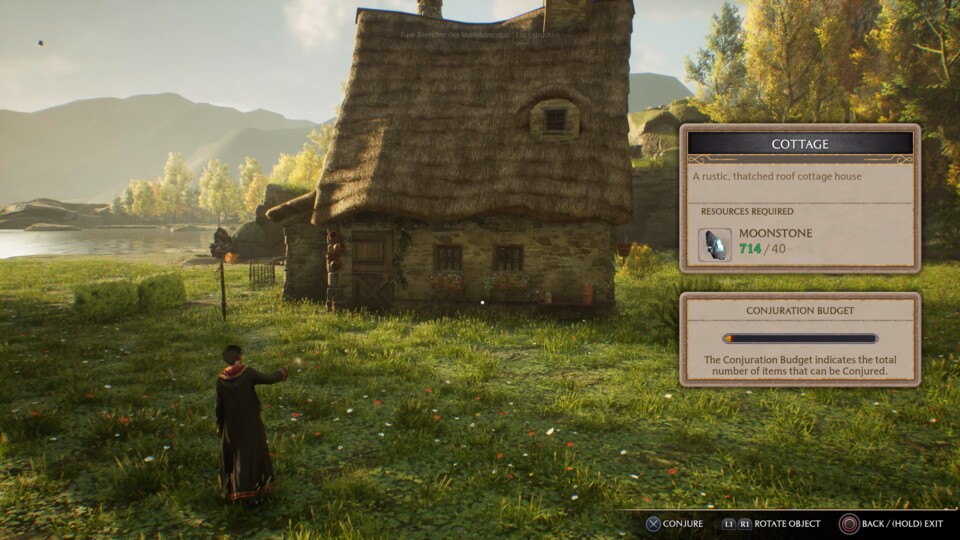 Housing is also available at Hogwarts Legacy.
In addition, many other mechanics were seen during the State of Play, including crafting or brewing potions. It will also be possible to create attack items for combat, such as mandrake sprouts, to incapacitate opponents with a scream.
Transphobia JK Rowling: The success of Hogwarts Legacy indirectly benefits Harry Potter author J.K. Rowling, who participates through existing publishing rights and related book sales. Rowling has attracted attention in the past for her transphobic statements. If you want to know more about the topic, you can find it here, among other things. Additional Information.
All information about the Hogwarts Legacy
If you want to know more about PS4/PS5 Single Player RPG, modern Xbox and PC consoles, we have prepared a detailed article for you, which we hope will answer all your questions. unresolved issues.
How do you like State of Play and what are your hopes for Hogwarts Legacy?